10 Reasons to Hire a Doctor Marketing Agency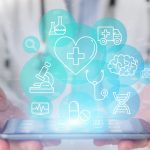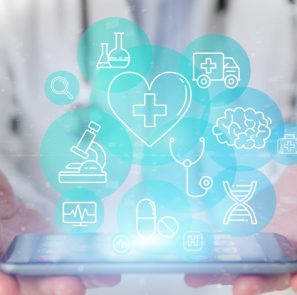 10 Reasons to Hire a Doctor Marketing Agency
Are you vacillating between hiring a healthcare marketing agency and a regular marketing firm? Medical marketing strategies are very specialized due to the sensitive and essential nature of medical services. Your medical practice needs a marketing partner specific to healthcare rather than a jack-of-all-trades agency. Here's why.
1. Targeted Expertise in the Healthcare Market
Would you trust a doctor who claims to treat cancer, infant conditions, and horses? It would be absurd. Specialized fields such as medicine require marketing professionals who understand market insights and strategies that are targeted. High-level knowledge of the current healthcare ecosystem, the patient journey, and physician competition are necessary for successful medical marketing strategies. This expertise will enable the medical marketing agency to provide competitor analyses, effective marketing plans and to help navigate marketing efforts moving forward.
3. Understanding Of Stark and HIPAA Laws
Medicine is a highly regulated field. This is to protect the privacy and safety of the patient and to protect physicians from exposing themselves to liability. Medical marketing consultants are conversant with the stipulations of these two laws. This means that any marketing plans they create and implement will not expose your practice to malpractice suits or legal violations.
3. Ease Of Communication With Physicians
The medical industry can get pretty technical in terms of language, operations, and protocols. Marketing agencies for doctors understand these technicalities and jargon. They can sufficiently represent and cater to your practice without inadvertently injuring your reputation. There is also the consideration that medical practitioners work outside the 9-5 framework. Any consulting agency needs to understand this and accommodate emergencies and unpredictable hours with ease.
4. Access to Medical Marketing Channels
Medical online marketing requires a unique approach. Not all marketing channels are appropriate or effective to medical practices.
Video Marketing
Digital advertising for medical practices
Engaging social media and referral marketing
Targeted email campaigns
Mobile marketing
Listings Management for Doctors
Physician Reputation Management
Medical SEO
Physician liaison marketing
Analytics and reporting
5. Budget-Conscious Marketing Strategy
Medicine is not like consumer goods or luxury industries that have huge marketing budgets. Revenue is tied up in expensive procedures, equipment, and reduced reimbursements. A medical marketing agency understands that they cannot afford to go over budget with their strategy. They need to make the allocated budgets work.
6. Reputation Recovery
Doctor marketing agencies understand that reputation management is key in a medical practice's marketing strategy. Many bad reviews online result from dissatisfaction with treatment costs and the patient's lack of understanding about their insurance coverage. Less favorable reviews online can wreak havoc on your business listing. An experienced marketing agency will know how to rescue these reviews and tip the balance to positive.
7. Prioritize Patient Referral Volume
Referrals of patients from other physician is a tried and tested way for a healthcare business to get new patients. A specialized marketing agency understands the importance of a physician liaison. This is the salesperson responsible for your system for doctor referral appointments. They make sure you're getting referrals and that they are converting into appointments.
8. Building Patient Engagement
Long gone are the days of blindly firing off articles into the ether and hoping an interested customer bites the bait. Medical advertising agencies focus their digital marketing strategy on gaining the most patient engagement. Patients prefer direct engagement from their healthcare provider. They want dependable content that adds value. This, in turn, increases the reach of your brand and brings in new patients
9. Understand Patient Intake and Flow
Different elements play into the intake of patients and how they move from interest to appointment. A healthcare marketing firm needs to understand the ins and outs of all these elements to streamline and improve the experience for all. Experienced firms understand how crucial patient engagement solutions are to the patient journey. The solutions they implement will lead to a better experience, good reviews, and of course, new patients. These elements include:
Accurate business information online
Reviews and ratings
Effective scheduling and cancellation of appointments
New vs returning patient needs
Recurring visits vs one-off
High revenue procedures
10. Design and Patient Experience of Your Medical Website
83 percent of internet users are looking for medical information related to symptoms, treatment, and facilities.
What this means for healthcare marketing is that a physician's or healthcare business's website is like their digital front office.
A dedicated marketing agency understands this and the importance of UI (User interface) and UX (User experience). They will focus on giving your business a website that
Boosts engagement,
Increases traffic
Grows patient conversions