3 Pros of Having Hospital and Healthcare Websites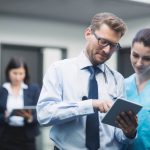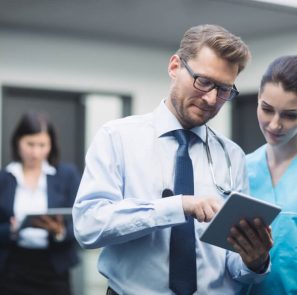 If you aren't on the internet, do you really exist?
This sounds like a silly question, but in 2021, it has a lot of merit. For most people, one of the first things they do when trying to find a store, service, or medical provide is complete a quick Google search. And of these people, few will both to go beyond the first page of results.
If you lack an online presence, you won't pop up in the results. In effect, you don't exist.
While there is a lot that does into a successful digital medical marketing strategy, at its core will always be your hospital's or practice's website.
The Benefits of Having Healthcare Websites
If you aren't quite sold on making and maintaining a website just yet, we understand. It can be a lot of work if you go DIY. However, we think these benefits should sway you.
1. It Gives You 24/7 Presence
Sometimes, people need help or answers in the middle of the night. Having a website means the information they need is always available and all in one spot, no need to call. This is especially important for hospitals, since sometimes patients need things like directions in a hurry.
2. It Facilitates Information Exchange
When a website is well done, it makes it easy to exchange information with patients. For example, you could have an FAQ section that answers the most common questions you get from patients.
Then, rather than calling the office, they can get the information they need online. While some patients will still feel better calling, this will allow communication with many that doesn't add stress to your practice.
3. It Gives You Credibility
Anyone can have a website claiming anything they want to. So this may seem like a strange advantage of a medical website. However, for many patients, if a practice or hospital lacks an online presence, it is a signal that something is wrong. From thinking that perhaps your practice isn't really to worrying that you are behind the times in all areas, it can prevent people from choosing you.
Medical websites are essential. But if building and maintaining yours sounds like too much work, Sequence Health is ready to help. We offer comprehensive solutions for digital marketing and patient engagement. Improve your presence, your reputation, and your bottom line by partnering with us.