5 Tips for a Successful Implementation of a New CRM System in Your Healthcare Center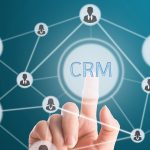 If your healthcare center is like most, you use various software systems to manage different aspects of your business. This will lead to inefficiencies and data silos, impacting your ability to provide quality care. A CRM system can help you overcome these challenges by providing a single system to manage your center's customer data.
For example, chronic care management involves collecting and organizing patient data, such as medical history, medications, allergies, and insurance information. A CRM system can help you securely store this data to be accessible to all your healthcare center's personnel.
Read more: Principles of Chronic Care Management.
Successful implementation of a new CRM system can be challenging – it takes careful planning and execution. We will discuss some tips to help you ensure that your implementation of a new CRM system is successful.
1. Set Realistic and Measurable Goals
Before implementing a CRM system, you must determine your goals. Ask yourself what you want the system to help you accomplish. Setting realistic and measurable goals will help guide your implementation process and ensure you get the most out of your CRM system.
For example, a medical center may aim to reduce patient wait times by 30% in the first quarter of implementation, or a retail store may set out to increase average order values by 10%. Setting specific goals and metrics provides an opportunity to track progress and measure results.
2. Involve Everyone from the Start
Integrating a CRM system into a business is more than just a task the IT department can perform. To ensure successful implementation, all stakeholders should be involved in the process. This includes sales and marketing teams, customer service teams, decision-makers, and other relevant personnel. All employees should know what to expect from the new system and how it will benefit them in their daily tasks.
3. Determine the Right System for Your Needs
When selecting a CRM system, it should be based on your organization's goals and daily operations. Do you need a cloud-based or an on-premise solution? What features do you require, and what support will you need? For example, if your hospital has a lot of patient records to manage, you might want a system that offers data security and privacy compliance.
Similarly, when implementing a CRM system, you must be mindful of scalability to ensure the system can grow with you.
4. Train Employees on the System
Hospital staff involves people from all levels and departments. Providing proper training on the new CRM system is essential to ensure everyone understands its use. This includes providing tutorials, user manuals, and webinars that explain the system's features and how they can be used most effectively.
The front desk, customer service, and marketing teams should understand the system in-depth to ensure successful implementation.
5. Monitor Your Progress and Analyze the Results
Once you've implemented your CRM system, monitoring progress and analyzing results is essential. Regularly evaluating how the system is performing helps you identify potential areas for improvement and gives you an understanding of any problems that require attention. For instance, your healthcare center may want to track the number of appointments scheduled and completed via the system or measure customer satisfaction after using it. This way, you'll know when to make adjustments for better results.
Contact Sequence Health for expert chronic care management (CCM) implementation and integration services. Our experienced team of professionals can help you successfully implement your CRM system so that it works for your healthcare organization in the most optimal way possible.