5 Ways To Make Patient Scheduling Easy Through Your Call Center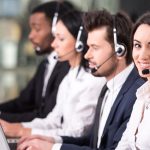 As a healthcare provider, you know that patient scheduling can be a huge pain. You have to juggle appointments with insurance companies, manage staff schedules, and ensure everyone is on the same page. It can be a lot of work!
A medical call center agent can be a massive help regarding patient scheduling. They can communicate with patients and insurance companies and keep track of everyone's schedule.
Read more: Qualities of a Successful Medical Information Call Center Agent
Patient scheduling can be a difficult and time-consuming task for healthcare providers. Utilizing a medical call center can reduce time spent on scheduling and increase efficiency. Here are five ways that a medical call center can help with patient scheduling:
1. Communication
Patients need to feel like they are being heard and that their concerns are significant. Your call center should be able to handle all types of communication, including phone calls, text messages, and email.
An expert call center will be able to take on the burden of managing your patient's communication so that you can focus on providing them with excellent care. The goal is to make it easy for patients to get in touch with you and schedule an appointment. A good call center will have a system allowing patients to schedule appointments online.
2. Automation
When hiring a medical call center, you should expect automation in their scheduling process. This means they can quickly and easily schedule appointments for your patients without going through many manual processes. Automation can also help ensure that appointments are always scheduled on time and that there are no last-minute cancellations.
Some medical call centers will even offer online scheduling tools that your patients can use to schedule their appointments. This can be a great way to reduce the time your staff spends scheduling tasks and make it easier for patients to schedule appointments outside of regular business hours.
3. Coordination
Sometimes, patients need to see multiple specialists for their care. This can be difficult to coordinate, especially if the providers are in different locations. A call center can help by scheduling appointments with all of the providers and ensuring that there are no conflicts.
For example, in case of a heart attack, a patient would need to see a cardiologist but also may need to see a surgeon. A call center can schedule both appointments and ensure that the surgeon is available when the cardiologist is finished.
4. Efficiency
One of the best ways to make patient appointment scheduling easier is by being efficient. This means having a system that can handle high calls and appointments. It also means having trained staff who can quickly and easily schedule appointments.
The best way to be efficient is to use a call center service specializing in healthcare. These services have the systems and staff in place to handle high call volumes and appointments. They can also provide you with reports and analytics to help you improve your scheduling process.
5. Streamlining
Streamlining involves creating a process for your call center that is as efficient as possible. This means considering the number of calls that come in, the average length of each call, and the number of appointment times that need to be filled. Streamlining your process ensures that each caller has a great experience and no wasted time.
If you need the best medical call center, contact Sequence Health. We have a wide variety of services, including inbound and outbound calls, appointment scheduling, and insurance verification.