Easy Ways Your Bariatric Surgery Center Can Support American Heart Month in February 2017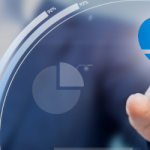 Although we provide patient management solutions for all types of hospitals and clinics, a significant percentage of partners are bariatric surgery centers. With February being American Heart Month, we thought it would be best to position our tips for supporting American Heart Month in the context of bariatric surgery center marketing and patient management—however, they can easily be used by general healthcare providers and many other specialties or centers of excellence.
[tweet "…tips for supporting American Heart Month in the context of bariatric surgery center marketing…"]
Linking Bariatric Surgery, Diabetes and American Heart Month
It is not hard to connect the dots between bariatric surgery, diabetes and promoting heart health in conjunction with American Heart Month. But don't just take our word for it!
For instance, the American Heart Association last year published a release, Bariatric Surgery May Reduce Heart Failure Risk, in which it found bariatric surgery "can significantly reduce the risk of heart failure in obese patients." It further explained that the "reduced risk of heart failure may be due to bariatric surgery's effects on other risk factors of heart failure, including diabetes, hypertension and atrial fibrillation."
The American Diabetes Association is quite aligned with the American Heart Association's position. According to its Living With Diabetes Web guide for related complications, "people with diabetes have a higher-than-average risk of having a heart attack or stroke. Additionally, it said "there's a big link between diabetes, heart disease, and stroke. In fact, two out of three people with diabetes die from heart disease or stroke, also called cardiovascular disease."
Promote Your Bariatric Surgery Center's Heart Health Programs
Your bariatric surgery center likely already has programs, online content and print collateral that advocate lifestyle improvements that can directly or indirectly improve heart health. For example, the National Health Information Center's American Heart Month Toolkit offers several suggestions, including:
• Quitting smoking and avoiding secondhand smoke
• Controlling cholesterol and blood pressure
• Drink alcohol only in moderation
• Better weight management
Create a Branded Blood Pressure Wallet Card (and Other Great CDC Ideas)
Speaking of print collateral, the Centers for Disease Control's Strong Men Put Their Hearts First page provides a wealth of ideas and resources for supporting American Heart Month. One of their standout resources invites guests to print and distribute a CDC-branded blood pressure wallet card for tracking blood pressure.
This is a superb concept for bariatric surgery center marketing teams to create their own branded versions—and to perhaps improve upon with input from your bariatric surgeons and nurses!
Bonus tip: Do a small-batch print run that mentions American Heart Month and give these out in February and then do another run for the rest of the year. Any extra American Heart Month versions can be saved for next year!
Go Red for Women!
Go Red for Women is the American Heart Association's national movement to end heart disease and stroke in women. Its Get Involved page shares multiple ways that your bariatric surgery center and its patients can show support, including an opportunity to join a heart disease research study.
Use Social Media for #AmericanHeartMonth Awareness
Along with using social media to share and find useful information related to American Heart Month (including trending hashtags such as #cervicalhealthmonth and #goredforwomen), it's also an excellent opportunity to expand your networks. For instance, if you don't already, here are some worthy Twitter accounts you might want to follow:
• @American_Heart, the official Twitter page for the American Heart Association
• @GoRedForWomen, the official Twitter page for Go Red For Women
• @MillionHeartsUS, the official Twitter page for Million Hearts, a national initiative to prevent one million heart attacks & strokes
Not sure what to write in your Tweets? Healthfinder.gov has created a list of American Heart Month sample tweets that can get you in the right direction!
---
Sequence Health proudly supports American Heart Month. For more about our company and our patient management platform Sequence, please contact us.