Bariatric Digital Marketing Services: To Help You Compete and Grow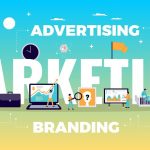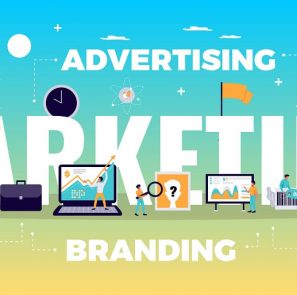 Bariatric Digital Marketing Services: To Help You Compete and Grow
Bariatric marketing is the competitive edge you need to put your practice in front of an online audience of 1.3 million searching the web annually about bariatric procedures.
The bariatric surgery industry in North America is expected to hit $1.84 billion in value by the year 2024. To get a piece of that pie for your practice, traditional referrals methods and the overworked before and after testimonials are insufficient.
To get new patients and retain old ones, you need a balance of passive and active marketing strategies for bariatric surgery practice.
Why should your practice hire a bariatric Digital Marketing agency?
Balance Your Caseload With Elective Cases
Elective, cash-paying bariatric surgery cases yield more revenue than their HMO and Medicaid counterparts.
Achieving the balance of more high-revenue patients is the sweet spot for bariatric surgeons.
To this end, bariatric marketing experts can help to vet and onboard insurance verification services companies. The purpose of these companies is to eliminate the headache of figuring out which patient's insurance will fully reimburse and which one will not.
You will be able to say goodbye to reduced reimbursements and welcome higher revenue.
Reputation Management
Bariatric surgery has been repeatedly flogged over the years by the press as an unnecessary or dangerous procedure.
Bariatric marketing strategies must factor in for re-educating patients and referring physicians as well as debunking misguided information about bariatrics.
Reputation management refers to building a high volume of patient reviews online that are positive. This healthcare marketing strategy also addresses any negative reviews and turns them around to grow the online ranking of the practice.
Search Engine Optimization and Paid Search
SEO and paid search and two sides of the same coin. Search engines crawl your website and rank its content and user experience.
Search engines also monitor the response of your audience to paid ads. Metrics such as click-through rate, bounce rate, and conversions all supplied by paid ads help your site to rank favorably.
Google makes thousands of changes to its search algorithm every year. This makes successful SEO and paid marketing a specialized field.
It is a game-changer to partner with digital bariatrics marketing experts who have already built tried and tested strategies for medical online marketing.
Social Media Marketing
43% of adults in the US find it appropriate to follow and contact their doctor on social media. Even more surprising is that 80% of social media users use these platforms to search for health information.
Social media is a powerful tool for brand awareness and creating direct engagement with potential patients.
A robust and precise social media campaign is much more effective than Google ads because it allows you to specifically target prospects by interest, location, and past behavior.
Medical online marketing is what word-of-mouth referrals have morphed into. While you focus on your core business, hire bariatric marketing experts to build an effective marketing strategy for you.