Call Transfers vs. Call Forwarding: Key Differences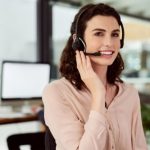 Healthcare call centers have to handle a large number of calls every day. Automation features allow these centers to handle patient calls and maximize the use of their live agents.
Two techniques are used in medical call centers — forwarding and transferring. However, you might be wondering what the distinction is between these two methods. So let's look at the differences between call forwarding vs call transfers right now.
That way, you can better strategize how to incorporate medical phone services into your organization.
Understanding Call Transfer vs. Call Forwarding
What is Call Forwarding?
Call forwarding is when a patient calls a healthcare call center but is forwarded to another line without them knowing. This is based on predefined triggers.
It allows call centers to use multiple numbers to reach different markets while still routing them to the same call center. It can also connect different departments with each other.
While only one support number may be published, the proper department can receive the call at the right time. Additionally, if an agent is unavailable, then the call will be rerouted to another available staff member.
What is a Call Transfer?
Call transfer, instead of a call forwarding feature, is not automated. Instead, it's a feature that allows the call center agent to manually transfer their call to another person. This may be a supervisor who can better help the patient, or another agent who's more available at that time. A blind call transfer is when the agent transfers it to another person without informing them of the context of a call.
An attended call transfer is when the agent places a customer on hold and then speaks with the other team member first. Call transferring can help agents better resolve patient inquiries, scheduling, insurance verification, and more.
The Benefits Of Medical Call Centers
If you run a medical program, then handling inbound customer calls, insurance verification, follow-ups, rescheduling, and more can be a hassle. Instead of dealing with all of this, you can allow your medical staff to focus on what they do best.
Outsource forwarding and transferring to a professional agency who understands how to optimize your medical program with medical call center best practices.
Get Healthcare Call Center Services Today
At Sequence Health, we have expert call center agents on staff waiting to help you improve your healthcare program.
We can help you engage your patients, improve customer journeys, and ultimately limit the amount of time you need to spend to operate your healthcare facility properly. So reach out today. Discover a new way of streamlining your health services.