Got HTTPS? Big Chrome 68 Web Security Changes are Coming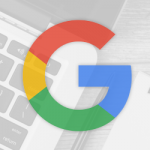 You've Got Until Summer to Update Your Hospital Website Security and Avoid Being Marked as "Not Secure"
For more than a year, we've been closely watching Google for updates about their ongoing push for Websites to adopt HTTPS encryption (which is sometimes also called TLS/SSL encryption). Last week, we finally heard the game-changing news we've been waiting to hear since 2016:
"Beginning in July 2018 with the release of Chrome 68, Chrome will mark all HTTP sites as 'not secure.'" 1

The key word is all, and that's because Google has been gradually phasing-in Web security requirements for certain kinds of Web pages. That will all change in July 2018, which is why it's no longer just a good idea to update your practice or hospital Website security, but now a very, very, very strong recommendation to do so.
Don't be Confused, We've Got You Covered
In case you don't fully understand what any of this means—or its implications for your healthcare Website—don't worry. As mentioned, we've been watching this closely, and we've said plenty about it our blog.
We first suggest you visit Is Your Hospital Website Secure Enough for Google in 2017?, which we published in late 2016. In it, we addressed the basics of healthcare Web security, including:
• How to determine your Web security status
• How to update your Website security
We next encourage you to visit another piece we published last fall, Will Chrome 62 TLS/SSL Requirements Affect Your Users' Experiences or Your Online Rankings?. This time, we addressed Chrome 62's labeling of certain pages that weren't secured and explained its:
• Potential impact to your SEO and SERPs (search engine result pages)
• Likely impact to your hospital Website conversions and patient conversion rates
• Possible impact to patient confidence in your brand
2018: The Year of Google Disruption?
Those that celebrate Chinese New Year know that 2018 is the "Year of the Dog." Because the Sequence Health SEO team so closely follows Google, we've become inclined to say 2018 might also be called the "Year of Google Disruption."
We have a feeling this year will be a big year of changes on the Internet as it relates to Google. We've already seen a lot of disruption in keywords rankings in January 2018. We also know Google has been threatening to change to mobile-first indexing (from desktop-first) for more than a year, which will not bode well for Websites that are not responsive or don't have a mobile version of their Website (and which we've also discussed in our blogs).
For the moment, we can be 100-percent certain about Chrome 68's impacts on Website security—although the question now is knowing exactly which day in July 2018 it will get launched!
---
As Sequence Health's Associate Director of Search Engine Marketing, Susan Gullion is one of our most knowledgeable resources for enhancing our healthcare clients' search engine marketing strategies with SEO, PPC and social media.
Sequence Health is a cloud-based technology and services company that improves profitability and patient outcomes for hospitals and practices through end-to-end patient engagement solutions backed by clinical and non-clinical teams. Its HIPAA-compliant, SaaS platform improves care team workflows, automates patient communication and tracks patient progress to optimize the patient journey. Since 2004, leading healthcare providers have trusted Sequence Health to help acquire, manage and engage patients through complex episodes of care.