Creating the PPC Campaign for Your Medical Practice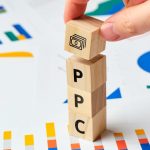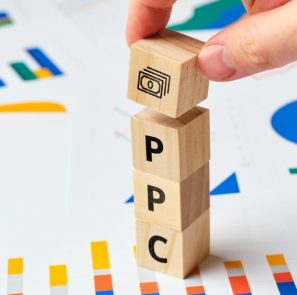 Pay-per-click (PPC) campaigns in healthcare internet marketing yield immediate results in the form of website traffic, interested clients, and patient appointments. Organic SEO strategies are important in building the ranking of your website. But healthcare SEO needs time, patience, and lots of adjustments to succeed.
In the meantime, PPC can jumpstart the traffic to your website and place your content and medical practice in front of interested patients. In fact, paid search listings outperform organic search results by double the number of clicks.
Here's how to create a PPC campaign for your medical practice.
Customer Research
This investigative stage aims to find out the search queries or terms your patients are likely to use or have used to find your services. You may already have a few buyer personas in your marketing plan which can guide you in finding these terms.
These initial seed keywords will be used to target the right audience and save you from wasting money on too wide a net. Keep all the relevant keywords. Culling comes later.
Check Keyword Demand
Here the go-to tool is Google AdWords Keyword Planner. It will help you narrow down your list to the keywords that have the most weight.
On the Keyword Planner, click the option that says "Get search volume data and trends."
Enter all the Keywords you had come up with and Google will supply these metrics
1 Average monthly searches
2 Competition level
3 Suggested bid cost for the keyword
Keyword planner is a completely free tool provided you have a Google account. There are many in-depth tutorials on how you can research your keywords on the planner.
Organize Your Keywords
The next step is to group all your keywords according to related subjects. Some examples of these targeted keyword groups are:
1 Brand terms that encompass the practice name and recognizable taglines
2 Competitor terms are specific to your competitor
3 Generic terms which are names of services and procedures
4 Related terms refer to any phrases your patients might use while searching for your services.
Identify Negative Keywords
One of the keys to a successful PPC campaign for healthcare practices is targeting. So far you have found the right phrases and search queries to target. The other side of the coin is negative keywords.
Negative keywords flag certain terms or phrases and prevent your ad from showing up for these search phrases. The idea is to consider the user's search intent and how it relates to your ad. What answer are they looking for?
Without negative keywords, your ad might show up for a search query that has the same generic terms as you but is not what you offer. You end up paying for clicks that were not interested in your product.
Using negative keywords will improve your click-through and conversion rates as well as saving you money.
Good Ad Copy and Your Call to Action
In a nutshell, the recipe for creating effective ad copy is:
1 Personalization
2 Presenting the unique selling proposition of your business
3 Outlining what you customer can expect to find once they click the ad
Your call-to-action (CTA) gets your customer moving. For example, "Schedule a Free Consult Today! Your CTA should be interesting and deliver a clear message about what to do.
PPC campaigns are excellent ways to reach out to your patients and convert their interest into appointments. The learning curve may seem a little convoluted and that's where Sequence Health comes in. Contact us today to discover our patient engagement solutions and how we can help you create PPC campaigns for your practice.