Critical Steps for Successful Provider Credentialing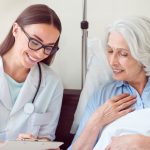 If you're a healthcare provider, then you know the importance of credentialing. This process is essential for ensuring you can provide quality patient care.
Proper credentialing will also give you access to more insurance plans and networks, leading to more patients.
Healthcare credentialing software helps with this process by automating and simplifying provider data collection.
Read more: 6 Essential Features in Your Healthcare Credentialing Software
There are many steps involved in the credentialing process, and it can be challenging to know where to start.
We will outline the critical steps to successful provider credentialing. We will also provide tips for making the process easier for you and your staff.
1. Pre-credentialing
This step is essential in laying the groundwork for a smooth and successful credentialing process. During pre-credentialing, you will need to gather all the required documentation from the provider. This includes their medical license, malpractice insurance information, and other relevant credentials.
A credentials verification organization (CVO) is a third-party company that double-checks a healthcare facility's or insurance company's credentials. CVO will confirm the provider's medical license, education, and training.
2. Applying for Privileges
The next step is to submit an application for clinical privileges at the facility where you would like to practice. This form will ask for basic information about your qualifications and experience. The privileging process can take several weeks or even months, so starting this process as early as possible is essential.
You will need to collect several supporting documents to complete your privileging application. These may include your medical license, DEA certificate, malpractice insurance information, and board certification. Depending on the facility, you may also need to provide letters of recommendation or references.
3. Undergoing a Site Visit
After your privileging application has been reviewed and approved, you will be scheduled for a site visit. This is an opportunity for the facility to assess your skills and qualifications. The site visit may include an interview and a tour of the facility.
4. Application Submission
After you have gathered all the required documentation, you must apply to the credentialing body. The application will likely be in the form of an online portal but could also be a paper document. Depending on the organization, a fee may be associated with applying.
5. CAQH ProView and Credentialing Applications
The next step in the process is to complete your CAQH Proview profile and begin working on your credentialing applications. CAQH Proview is a centralized, online repository of credentialing information for health care professionals. Commercial and government payers require that providers complete a CAQH Proview profile.
CAQH contains information like:
– your medical school and residency training
– your medical license(s)
– your board certification(s)
– your malpractice insurance information
– your NPI number
Completing your CAQH Proview profile can be time-consuming, but ensuring that all information is entered correctly is essential.
Conclusion
Healthcare providers must be credentialed by each organization they wish to treat patients. Credentialing verifies a provider's qualifications, including reviewing their education, training, work history, and state licensure requirements. Sequence Health offers the best CRM/EMR integration software in the market. Our software will free up your staff's time so they can focus on other important tasks and improve your organization's bottom line.