Does Your Hospital Website Actually Serve Visitors?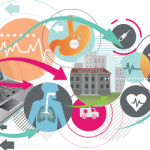 Seven Questions That All Hospital Website Administrators and Marketers Should be Asking
It's occasionally uncomfortable to think of patients and other hospital Website visitors as "customers," but it does help to use that perspective when trying to understand how a hospital or healthcare Website can better serve its audience.
MarketingLand.com recently published "7 Questions Your Customers Ask, and How Your Website Must Answer," an excellent model for gauging how well your hospital Website is serving its "customers." The following is a list of those questions, but positioned for hospital Websites and its audiences.

Loading ...
Why Does Your Hospital Deserve My "Business"?
Again, it's a bit odd to describe healthcare as "business" for "customers," especially for somebody that isn't just looking for a great deal on an HDTV or a hotel room, but instead, is trying to figure out the best place to everything from preventative care to urgent care to treatment for chronic illnesses.
However, people often have choices when making healthcare decisions, and "7 Questions" was correct in asking this important question: Why does your hospital deserve somebody's business? It suggested some ways to begin to answer the question, including:
• Value Proposition: Almost without exception, your hospital's marketing team has carefully crafted a mission statement and/value proposition statement that concisely explains its goals, benefits and differentiators. Likely, it appears on your Website's homepage. But does the rest of your Website support those statements? If so, how and where?
• Longevity: If your hospital has been around longer than others in your area, that should be promoted as an indication of its quality and community support. However, this can work another way, too: If you are a new, cutting-edge facility, promoting your innovative spirit can be highly advantageous.
• Success Stories: Hospitals have multiple avenues to demonstrate its proven ability to deliver quality care! Among them are:
• Patient Testimonials
• Awards and Honors
• Case Studies and Clinical Trial Reports
What Makes Your Hospital Different?
As "7 Questions" was quick to point out, "this is similar to the question [about deserving your business, but it's directed toward the products or services you offer, rather than your company."
For hospitals, it might seem difficult to separate the whole from the sum of its parts, but it's important for each of your hospital's services and institutes communicate their own unique mission and value statements (which should also support those of the hospital). How well do each and all of them do that?
Again, "7 Questions" provided some concepts to consider in this regard:
• Approach: How do each of your services adopt, embrace or integrate your hospital's UVP into its own approach?
• Quality: What standards of quality—aside from those proscribed by the hospital—does each service use to demonstrate its proficiency or excellence?
• Difference: What makes the service different (or better) than others available to the same audience?
Can Your Hospital Help Me?
At first glance, this could seem like a ridiculous or even rhetorical question…because one would hope that a hospital can indeed help somebody!
But give it some thought and think back to the last question about what makes your hospital and services different. No hospital can help everybody and/or everywhere. This covers everything from:
• Geography: Do you primarily serve parts of your city, county, state or region? Is your Website accurately explaining this?
• Services: Along with providing a comprehensive list of the services your hospital offers, does it also do so in a manner that is accurate and benefits both you and your audience? For instance, if your "sports medicine" or "chronic care management" department is one of the smallest in your hospital, it probably shouldn't be heavily promoted.
• Customer Service: This will be explored in more detail later, but for now: How easily and accurately does your Website help people find answers—be it FAQs about parking to accessing one's nurses or doctors?
How Can I Justify Your Hospital's Value?
The "Seven Questions" article originally positioned this question as "How Can I Justify This Purchase," but it's not an appropriate fit in the context of healthcare. Likewise, hospital Websites don't have "menus" or "shopping carts" that itemize what it offers and how much it costs.
Instead, it's better to think of this question in terms of value, a concept that exceeds mere dollars and cents. In what ways does your hospital's Website give people reason to consider your facility as their best choice for their healthcare needs?
Among the ways "7 Questions" provides for others to answer this question, one in particular stands out as exceptionally valid for hospital Websites: solutions.
Ponder this beyond the obvious "you are sick and we can make you well" problem/solution paradigm. Instead, as you did in your value proposition where you identified what makes you special and why you are the best choice for your patients, ask "What makes our patients special and what problems do they have that are unique?"
Where Do I Go From Here?
"7 Questions" positioned this question as one where "the shopper is ready to proceed. Now what?"
Although it is never in good taste to think of patients as "shoppers" or "customers," it is fair and important to be able to answer "Now what?", especially for hospital Website visitors. Answering this shouldn't be too difficult; it just requires an understanding of why people come to you (which includes on the phone, online or in-person) and how your Website can either provide an option or make the process easier to:
• Get Medical Attention
• Schedule Appointments
• Refill Prescriptions
• Get More Information
What Do I Do If I Have a Problem?
For hospitals, there are two ways to conceptualize this question:
• Medical or Clinical Problems: These problems can range from somebody that needs basic advice from clinician so that a trip to the ER or urgent care can be avoided to post-surgical/post-release questions that don't justify calling 911 or cannot wait for the next available appointment. Does your hospital (or your hospital Website) have call centers, online support, etc. or other technologies/services for these scenarios…and if so, how easily is it to find and access them through your Website?
• Customer Service Problems: Remember that your hospital serves two distinct groups: patients and visitors. Much of what's been discussed has focused on patients, but satisfying the needs of visitors is an important one too. For instance, is getting to your hospital—or parking at it—difficult? How well does your hospital Website explain transportation-related information?
Can I Trust Your Hospital?
The article said, "Ultimately, every question above boils down to this very one." For hospitals, this could not be more of an understatement!
Without getting too philosophical, it's best to say that trust is something earned. So, in that context, how can a hospital demonstrate that on its Website? The article offered several suggestions that are valid for hospitals:
• Organization Memberships: Your hospital—and its services and institutes—all likely belong to multiple organizations that indicate a commitment to high standards. Are they mentioned on your Website? Does the Website make it easy for visitors to engage those organizations to learn more about you?
• Industry Recognition: As mentioned in "Why Does Your Hospital Deserve My Business," awards and honors that build confidence in your hospital can be instrumental in establishing trust.
• Policies: How does your hospital ensure that key issues like patient rights and privacy are more than just words on a page (be it print or online)?
• About Us: Most hospital Websites at least provide some background information about its history and its doctors, but again, how well does your Website communicate this information? Is it enough for visitors to have trust in you (and to answer other questions)?
---
Derek Rudnak is a freelance healthcare marketing content creator that frequently contributes exclusive blogs to Sequence Health.
Sequence Health is a recognized leader for innovative healthcare marketing solutions— which include inbound content marketing for hospitals. To learn more about how we can develop and implement a healthcare content marketing solution for you, please contact us.