Driving Long-term Engagement is Key to Increasing Bariatric Surgery Volume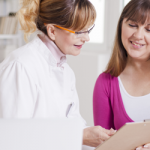 What if there was a cure for diabetes but only 1% of the patient population even knew about it? And what if out of the people who were aware of it and sought more information from healthcare providers, only 15% ended up receiving it?
That would no doubt be considered a national healthcare crisis. Stakeholders like advocacy groups, insurers and the Centers for Disease Control would want to know why patients were not receiving lifesaving therapy. Identifying and eliminating hurdles to receiving that care would quickly become a top priority for clinicians and healthcare systems.
A feeling not dissimilar to this was present at the Texas Association for Bariatric Surgery's 2017 Annual Meeting in Dallas last week. Bariatric surgery providers repeatedly expressed frustration at their astonishingly low conversion rate: only 15%. That means that 85% of the patients that express an interest in the surgical therapies that can help them control obesity and comorbidities like high blood pressure, diabetes, and severe sleep apnea, never end up receiving surgery. There are even more patients that aren't measured because they don't initiate information seeking.
Let's start with the patients that ask about the surgery but fall out of the funnel before converting. It's understandable when you consider how lengthy the path to surgery can be. The average amount of time that passes between first considering surgery to undergoing it is three years. Those are also not idle years where patients are simply waiting for a date to open up; the path to bariatric surgery is complex and riddled with insurance pre-approvals, medical and psychological evaluations, and lifestyle changes that patients must commit to. Failure in any of these areas results in patients not receiving the surgery that can greatly improve their overall health.
In addition, most hospitals in Texas are within miles of each other, competing for the same patient. I spoke with hospital administrators with bariatric programs that, although accredited by MBSAQIP, did not meet certain standards for insurance carriers, like BCBS Blue Distinction or Aetna IOQ. In one particular case, I learned that the hospital I was speaking with had to refer out 30%, or 35 of their bariatric cases to a competing hospital because the patients were members of an insurance plan that required the insurance's 'seal of approval,' and you can bet that the competing hospital was accredited by the insurance provider.
Of course there will be patients who start the process, only to realize they either can't afford surgery or don't qualify for surgery. But the number is far fewer than most coordinators realize, and they would know that if they tracked all of their leads. Also, there are alternative ways to keep these patients engaged, motivated, and help them achieve their desired goals, like offering a weight loss medicine program, non-invasive balloon procedures, or by offering discounted procedures with financing options for cash pay patients.
Bariatric surgery coordinators are responsible for helping move patients through the process, but they are largely operating with hands tied behind their backs. Most of them are using simple Excel spreadsheets to keep up with patient progress. They know that this is inadequate for driving engagement and leading patients through a journey full of milestones, education, and paperwork. I heard the frustration again and again throughout the conference.
This is one of the holes in healthcare (and frankly, EMRs) that led us to develop Sequence and a major reason we exhibited at the TABS meeting. Tracking patient engagement and measuring outcomes through a care episode is becoming a top concern for many healthcare providers as payers move to value-based reimbursement programs — but for bariatric surgeons, moving patients through an exceptionally long and complicated funnel is key to ensuring that they receive treatment in the first place.
What about the potential patients who never make it to the information seeking stage? The same principles that start with intent and successfully guide patients through the care journey from pre-op all the way through recovery can also be used in initial marketing. It's a matter of supplying the best education at the right time, which is almost impossible to do with spreadsheets alone.
Moving patients from "I've heard of bariatric surgery," to "It sounds like it might be right for me," is a marketing journey that is driven by the same methodologies that move patients from intent to conversion: well-timed education, engagement, and follow-up with outcomes that can be measured and quantified at every touchpoint. Done correctly with the right technology solution, managing the journey from awareness to intent effectively boosts conversion rates and shortens that three year timeline to receiving surgery.
Bariatric surgery is moving quickly, with new procedures evolving and better long-term success rates. Providers are quite aware that one of the simplest ways to improve outcomes and increase the volume of surgeries they perform is to more effectively manage patients and guide them through the entire funnel.
---
As Sequence Health's Regional Sales Director, Nathan McCormack ensures that new clients are paired with patient management and healthcare marketing solutions that support their objectives.
Please contact us to learn more about how Sequence Health can partner with you to give you the power to dramatically boost patient engagement and measure outcomes today.