Engagement: I Now Pronounce You Patient and Physician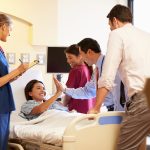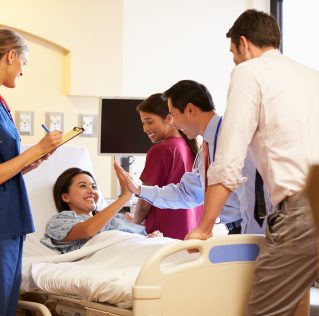 Our friends at Fierce Healthcare produced a new article this week regarding three ways hospitals can better improve patient engagement.
In the article, three tips are offered:
Designate a patient engagement advocate
Build partnerships, and
Access interoperability opportunities
This is sound advice for any hospital or medical practice, and MDnetSolutions can help boost patient engagement, which leads to better patient outcomes. We also provide solutions to recruit new patients and grow your practice.
Designating a patient engagement advocate
At MDnetSolutions, we become an extension of your practice and care for your patients like they are family. Thanks to our cutting-edge technology, we can streamline all processes before, during and after patient care. This saves your practice money and ensures the patient gets the best possible care.
MDnetSolutions web-based patient software, LeadTracker, works to track the progress of each patient in the hospital system. From streamlining patient intake to discharge, LeadTracker is easy-to-use, HIPAA-compliant and integrates seamlessly with any existing patient management system, from the small rural practice to the giant Accountable Care Organization (ACO). MDnetSolutions can help inventory and synchronize all processes across departments, within medical teams and among facilities within a healthcare system.
Additionally our 24/7, boutique, medical call center, NurseLine and digital marketing strategies aid in each step of patient care. From questions about procedures and certain medications to pre- and post-operative scheduling and reminders, MDnetSolutions is there to provide support, comfort and education to your patients.
Build Partnerships
The healthcare landscape has changed and nowhere is this more evident than the doctor/patient relationship. Prior to the growth of the healthcare consumerism movement and patients becoming more proactive about their health and overall lifestyle, doctors would examine the patient, diagnose the problem and prescribe medicine or schedule a procedure to hopefully cure the ailment. This usually involved the physician calling all the shots.
Now care is more about collaboration, as patients are becoming consumers of healthcare and educated about their medical condition. This patient-centered care, or relationship-based primary care where physician meets the individual patient and family's needs, priorities and preferences, has become a partnership between patient and physician.
MDnetSolutions believes patient and physician collaboration is vital to successful medical outcomes. We also see educating patients only improves engagement and fosters collaboration with the medical staff.
For medication adherence, education is key. MDnetSolutions can help market your education tools and online seminars to illustrate the importance of proper medication. Our medical call center and NurseLine also can provide reminders to take medication properly.
MDnet's patient portal also is a valuable solution in building the patient/physician relationship by storing information in one, secure place. This patient portal also can be housed on your website both you and your patient can view, store and record information, schedule doctor appointments, refill medications and communicate with each other with ease. The patient portal allows access to real-time education for patients and reduces the chance of being overloaded with information. Patients also gain access with a click of the mouse rather than having to leave their home.
Access Interoperability Opportunities
With the emergence of ACOs, which comprise doctors, medical groups, hospitals and other healthcare professionals work together to deliver high-quality, coordinated care to the patients they serve, there will be much more collaboration in patient care. Not only will doctors have more conversations with the patient under his or her care, there also will be increased collaboration among medical staffs and specialists in different offices.
Is your hospital or medical office ready for this new patient engagement strategy? If not a call to MDnetSolutions is all you need. MDnet has the Solutions to make your hospital stay current with the latest healthcare trends.
Our patient portals function correctly on any medical website, and our team designs patient portals to easily integrate with every patient management system. Incorporate the patient portal, with our electronic medical records system and you are ready to take your hospital patient care to the next level. Get engaged with us and get ready to engage the world.
Visit www.MDnetSolutions.com or call 888-986-3638 to schedule a demo.