From Waiting Rooms To eVisits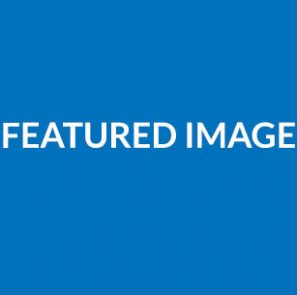 Nobody likes to drive to the doctor's office and sit for an hour or more in the waiting room to see a physician, especially if the visit is for something routine like a chronic illness check-up or a prescription renewal. Most physicians aren't fond of these routine appointments either. They take valuable time away from patients that truly require face-to-face attention and treatment. Why then hasn't the Internet been leveraged more as an interaction medium between doctors and patients? The technology certainly exists to connect patients with their physicians virtually via email, Web chat, or teleconference. However, these technologies have not been widely adopted in healthcare because 1) several security and patient privacy concerns exist regarding online doctor/patient interaction, and 2) physicians aren't being paid adequately for these services. Let's take a closer look at each of these technology adoption barriers.
Online Interaction Raises Patient Privacy & Security Concerns
While most Americans routinely leverage Web sites like WebMD to search for health information, online interactions with actual physicians carry much tighter security protocols. Doctor/patient interactions via the Internet or telephone must comply with HIPAA (Health Insurance Portability and Accountability Act) privacy rules. This requires a secure Web portal with high-levels of encryption to ensure a hospital or physician's office does not accidentally expose sensitive patient data to outside parties. Building this infrastructure can require a significant technology investment from the physician community — one that many are reluctant to make due to inadequate reimbursement.
Insurers Must Recognize The Value Of eVisits
In a recent article in the Los Angeles Times titled "The Doctor's Inbox," author Lisa Zamosky states that less than 5% of doctors communicating online with their patients are being paid to do so by insurers. The fact is that most major insurers, including Medicare, don't currently reimburse physicians for clinical consultations conducted via the Internet or teleconference. However, this is slowly beginning to change. Some larger insurers including Cigna and Aetna are beginning to compensate doctors for online and telehealth consultations. Payment for these virtual services averages about $30 per visit, as compared with $75 to $100 for in-office appointments. This trend is likely to continue as the federal government and state governments are beginning to create new payment incentives for virtual doctor/patient consultations. For example, 12 states currently have laws requiring health plans to pay for telemedicine services. Furthermore, the federal government has provided more than $6 billion in telehealth incentives as part of ARRA (The American Recovery and Reinvestment Act). Online doctor/interactions are typically recognized as part of a telehealth initiative.
The Benefits Of eVisits
Hopefully, as reimbursement practices for eVisits improve, so will the adoption of the enabling eVisit technologies. Doctor/patient interactions via the web and telehealth have shown great promise in overcoming a variety of healthcare challenges. For example, combining virtual consultations with in-office visits can help physicians see more patients throughout the day. This not only provides the doctor with the potential to make more money, but it also can help physicians address an influx of newly insured patients under healthcare reform. The option for patients (particularly chronically ill patients) to receive virtual consultations from their doctor can also create powerful customer loyalty advantages. Convenient eVisit services can be the differentiator that helps attract new clientele to your offices, while keeping current patients happy.
If you're interested in more information about virtual consultations for your practice, MDnetSolutions is here to help. We can answer all your questions about virtual consultations for your website and work with you on creating a more effective marketing plan for your practice. Learn more about virtual consultations by contacting Carol O'Dell at [email protected] or 888.986.3638.