Generating Leads and Connecting with Patients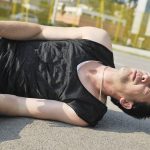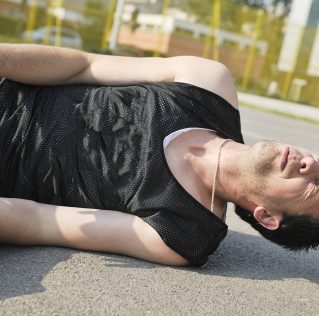 This is part two of a series
Remember our buddy Jason, the 43-year-old businessman who injured his ankle playing pickup basketball last week?
Jason has accepted the fact he is going under the knife. After seeing the x-rays at an urgent care facility and getting a recommendation from a medical professional he needed surgery, Jason, a bit overwhelmed, conducted Google searches for orthopedic surgeons, who specialize in ankle procedures in his area.
During his research, Jason found a couple of orthopedic centers that intrigued him. He visited "ABC Ortho" and found only general information: location of practice, list of administrators and office employees and a bunch of legal mumbo-jumbo regarding patient rights, privacy notices and HIPAA compliance. Granted websites need to have this legal mumbo-jumbo, but a HIPAA compliance notice ranks near the bottom of a potential patients' wish list when searching for a place providing the desired medical services.
Another website catching Jason's eye was "XYZ Orthopedic Services". The website was engaging, and he could view the practice's website on his laptop or smartphone because it was built by MDnetSolutions.? The website was built using responsive website design technology. The responsive design not only optimized Jason's experience on the website because he could view it on any digital device, he also benefitted from a plethora of information right at his fingertip.
Rather than providing the general who we are and what we do information, XYZ had comprehensive biographies on the staff surgeons, covering their background, education and area of expertise. The site also had patient testimonials praising the staff at the practice.
However, the highlight of the website, according to Jason, was a tab at the top of the page titled, "for patients". Clicking the tab, Jason was propelled to a patient portal with "frequently asked questions" regarding ankle procedures.
Not only could he read responses to frequently asked questions, he also could watch a video describing a similar procedure he was going to have. The online seminar was conducted by the lead surgeon of XYZ Orthopedic Services, and Jason felt he needed to watch the online video.
He typed his contact information: name, email address and phone number and was granted access to his online video. The video covered how to prepare for the day of surgery, anesthesia and what to expect during the procedure. The second half of the video discussed what to expect post surgery and talked about estimated recovery time and rehabilitation.
Jason felt a little better about his upcoming procedure but was still apprehensive about making the final decision of where and when to have the surgery.
It wasn't until the following day when he received a phone call from XYX Orthopedic Services. The professional and courteous operator on the other end of the line informed Jason that she was following up on his visit to the website.
She asked if he had any questions and if he would like to schedule a consultation. It was that simple. Jason agreed and was well on his way to getting back on the basketball court. The operator and Jason agreed on a time to see the surgeon. With a little help, Jason's apprehensiveness was put to rest. He had taken the first steps toward recovery and had found the surgeon and the practice to perform his procedure.
Jason's search was made easier because XYZ orthopedic Services was a client of MDnetSolutions.
In addition to having MDnetSolutions build the responsive website, XYZ incorporated MDnetSolutions online registration and LeadTracker to arrange and categorize potential patient information. The operator knew Jason had suffered an ankle injury and was inquiring about ankle surgery. This knowledge made the interaction between the operator and Jason engaging and informative rather than a cold call.
There are plenty of Jason's out there. What is your practice doing to attract those weekend warriors, eager to return to the playing field?
Teaming with MDnetSolutions can enhance your digital footprint and get you noticed by those patients needing your services the most. Let our solutions be your solutions. Click to learn more and schedule a demonstration.