It's Not Too Late: Google Speed Test Your Healthcare Website NOW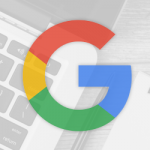 Will You Be Ready for the "Google Speed Update" and Its Massive Impact on Your Healthcare SEO Rankings?
Google's long-awaited mobile-first indexing finally began taking effect recently in full force, and we're guessing you've seen the initial shockwaves for volatile healthcare keyword rankings. We hope you were well-prepared for it and am coming out unscatched.
Now the newest trepidation among my colleagues in the SEO blogosphere is with Google's next anticipated SEO game-changer: the so-called "Google speed update."
As with most big Google SEO shifts on the horizon, there's always the "what we are certain about" and "what we think will happen." For the Google speed update:
• We are certain it will take effect in July 2018 and only impact some Websites.
• We think it will soon after become a major ranking factor for all Websites (and will really hurt those that still haven't recovered or adjusted from mobile-first indexing).
For those reasons, we've been updating our healthcare SEO clients' websites programming based on the results of the Google mobile speed test to ensure their page speeds are up to spec.
It's also why we've been receiving many questions about the Google speed update. Here are just a few!
What Exactly is the "Google Speed Update?"
Ever since 2010, desktop site speed has been what Google calls an important "signal" in its keyword ranking algorithm.1 The reason has always been simple: Google prioritizes positive user experiences, and faster sites contribute to that.
The upcoming "Google speed update" increases the importance of that signal—but puts the focus squarely mobile page speed.
Who Will the "Google Speed Update" Affect?
When the Google speed update was first mentioned on its Webmaster Central Blog2 in January 2018, they explained:
"The 'Speed Update,' as we're calling it, will only affect pages that deliver the slowest experience to users and will only affect a small percentage of queries. It applies the same standard to all pages, regardless of the technology used to build the page. The intent of the search query is still a very strong signal, so a slow page may still rank highly if it has great, relevant content."
Put another way: When the Google speed update rolls out in July and you notice some unusual drops in your rankings, you will probably want to first look at your mobile page speed. Chances are you have "pages that deliver the slowest experience" and Google is penalizing you for it.
How Do I Perform Google Speed Tests?
Google provides a free mobile speed and performance test that quickly gives you a comprehensive understanding of what you might expect from your mobile healthcare Website after the update is launched.
Just enter your Website address, and in about a minute, Google will tell you your:
• Loading time on a 3G network (and estimated visitor loss rates)
• Comparison to top-performing Websites in your industry (which should hopefully identify yours as "Health")
It will also provide you with a free detailed report of fixes to speed up your mobile site.
Google also recommends some other tools that we also think are useful for improving your overall healthcare website performance. These include:
• Chrome User Experience Report: Use this to get metrics for how real-world Chrome users experience your Website.
• Lighthouse: An open-source, automated tool for improving the quality of your Web pages.
• PageSpeed Insights: This analyzes the content of your Web pages and then generates suggestions to make that page faster.
We will continue to monitor this topic in the coming months!
---
As Sequence Health's Director of Digital Marketing, Susan Gullion is one of our most knowledgeable resources for enhancing our healthcare clients' search engine marketing strategies with SEO, PPC and social media.
Sequence Health is a cloud-based technology and services company that improves profitability and patient outcomes for hospitals and practices through end-to-end patient engagement solutions backed by clinical and non-clinical teams. Its HIPAA-compliant, SaaS platform improves care team workflows, automates patient communication and tracks patient progress to optimize the patient journey. Since 2004, leading healthcare providers have trusted Sequence Health to help acquire, manage and engage patients through complex episodes of care.
1 Using Site Speed in Web Search Ranking
2 Using Page Speed in Mobile Search Ranking