Google Tips for Hospital Website Admins: February 2017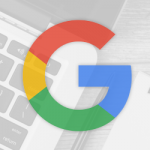 February 2017 was a relatively quiet month for Google, at least in the context of critical Google tips for hospital Website administrators as they relate to services such as Maps, My Business, etc.
That doesn't mean there wasn't any activity that caught the attention of the hardcore Google watchdogs and bloggers, especially in the context of Google algorithms. For instance, Search Engine Roundtable's "New Google Algorithm Update Targets PBNs & Links, Penguin Tweak?" identified an update that seemed to heavily target "black hat" SEO practices, which is best defined as very aggressive SEO techniques that aim to game the system for maximum search engine result page (SERP) results, rather than to develop content that has markedly more legitimate function and interest for Website visitors.
However, as per the usual theme of this monthly blog, we prefer to focus on tips and updates for busy hospital Website admins that avoid intensive analysis and revisions to SEO best practices. In that context, there were some very interesting news and discussions that certainly warrant their inclusion here.
How to Use Google Maps and the "New Restaurant Model" for Improving Hospital Visibility
Search Engine Land recently published a superb article, "5 Ways You Can Improve Your New Business's Visibility on Google Maps." Rather than regurgitating its simple yet well thought-out tips that used new restaurants as a control in a model to validate its premises, you are encouraged to clickthrough and read it.
However, if you need the motivation to explore this very important component of a successful online hospital marketing strategy, consider these figures from the article:
• Google controls 95 percent of mobile search market share.
• Google Maps overtook the Google Search app for fourth place in number of unique visitors with over 95 million users. It trails only Facebook, Messenger and YouTube in unique visitors.
And thus, as the article smartly concludes, "that means appearing in Google map results is critical for local businesses."
The takeaway: Advice for how to improve hospital visibility with Google Maps that also does so in the context of "local business" is invaluable for hospitals and clinics.
Although it may not pertain as much for healthcare facilities that have a wide audience (e.g., national or multi-state regions), it's arguable that such facilities aren't as reliant on Google Maps for visibility because they often have large budgets for advertising and other techniques for building brand awareness.
Google Spaces Closing Down
Don't worry if you never heard of Google Spaces, because it was only introduced a matter of months ago. However, if you were one of the ambitious online hospital marketers that adopted it, you should be aware that it will be shut down on April 17, 2017.
The takeaway: As of March 3, 2017, Spaces is read-only—which per Google, "means you can't create new spaces, posts or comments. Also, new invitations can't be sent, and new members can't be added to spaces."
You've got until April 17 until your content disappears forever. Until then, you can still see, save or delete—with the last option probably being the wisest. As the saying goes, "the Internet is forever," and it's best to not let content that you will soon forget about potentially reemerge at a later time.
---
As Sequence Health's Associate Director of Search Engine Marketing, Susan Gullion is one of our most knowledgeable resources for enhancing our healthcare clients' search engine marketing strategies with SEO, PPC and social media.
Please contact us to learn more about how Sequence Health can partner with you to develop a custom healthcare search engine marketing solution.