Guide to a Successful EMR Integration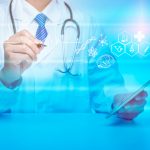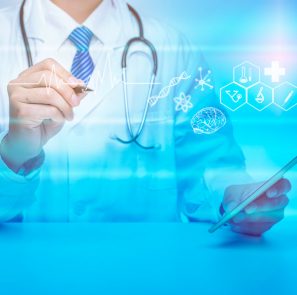 The pandemic exposed the digital deficiencies in healthcare. Mainly, a sizeable amount of patient data is not natively stored in most electronic medical record (EMR) systems. Therefore the growing use of telemedicine, online prescription management, and healthcare mobile apps has heightened the need for EMR integration.
The goal of EMR integration is to
1 Make clinical workflow more efficient
2 Improve and secure exchange of information between patient, physicians, and other healthcare providers
3 Digitize, accelerate, and improve healthcare administration
4 Effectively and efficiently diagnose and care for patients
5 Stages of Successful EMR Integration
Planning
Goals are determined and set by interviewing all staff and looking into the needs of the business. When all staff participates in goal setting, the team spirit grows.
Designing
Efficiency and custom design are the focus in this stage. The system design must fit the need of the practice, be accessible to users and maximize efficiency. A blueprint is created of the system's flow.
Building
All the data collected by the practice is transferred into the integration system. File formats are converted and the practice chooses which data set is relevant going forward.
Testing
Quality, reliability, backups, emergency redundancy efforts, and possible scenarios should be tested before the system goes online. Security protocols must also be scrutinized.
Implementation
After the EMR integration software tests as stable and secure. It should be HIPPA compliant and certified according to national standards. The staff is given technical training on system use and troubleshooting. Periodic updates and security enhancements are essential.
Keys to a Successful EMR Integration
Center Your Clinicians in the Design
The clinical staff in the various departments of your practice are the primary users of the EMR integration devices and software. While the aim is to offer better and faster care to patients, the outcomes are better when clinicians are true stakeholders in the EMR integration process.
It is important to incorporate your clinicians' expectations of how they will interact with the systems and of their improved workflow.
When clinicians engage with these software integrations, they will have faster, more efficient workflows and will have better work satisfaction.
Optimize Your EMR Integration Plan
Automation is crucial for medical practices to have satisfied patients, happy clinical staff, and a happier bank balance.
That said, it is unwise to lock operations into a single workflow. In this case, optimization means looking at alternative workflows. What is your backup plan in case your EMR is down or data is not flowing properly? How can you reduce potential risks to your patients?
Your EMR vendor and patient engagement solutions partner will help leverage their IT knowledge to help you devise these backup workflows. You should also ascertain the level of support you can expect from your vendor.
Security and Future Proofing
A data breach is probably the worst nightmare of any business in a service industry. Security should not be ad hoc. The security controls and encryption methods should be built into every device and data access point.
User authentication, differentiated to allow different levels of access depending on a user's role, will provide greater protection for device and data interactions.
Consider the Needs of the Majority
The 80/20 rule is one of the keys to a successful EMR integration. The solution you design should cater to the majority of 80% of the cases you see.
EMR integration is not so much about shiny new technology. It is about better workflow and improved healthcare delivery. If what you have designed focuses on 20%, it's time to go back to the drawing board.
Overall EMR integration aims to make the practice more efficient, profitable and improve patient service and experience. These goals coupled with the right medical online marketing partner will set your practice well on the path to success clinically and financially.
SequenceHealth integrates with EMRs to provide a seamless experience for providers and patients. Contact our expert team to ensure a smooth transition and provides ongoing support to ensure your healthcare practice runs smoothly.