Getting Personal: Making the Most of Social Media in Healthcare with Facebook Bots and Facebook Live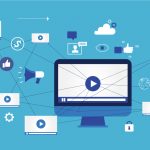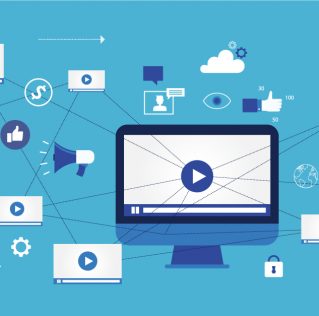 Recent developments in using social media for health are now enabling hospitals and clinics to make personal connections like never before, notable because social media—and Facebook in particular—has been routinely rejected by marketers from many sectors due to its impersonality. However, Facebook's recent innovations are now providing capabilities that are perfect for healthcare marketing and communications, enabling hospital administrators and doctors to provide more personal levels of customer care.
From profiling staff members to promoting services to distributing timely healthcare information, Facebook bots and Facebook Live are emerging as preferred social media healthcare marketing tools. And when used properly, they can significantly improve patient engagement outcomes. Here are some examples.
Healthcare Marketing with Facebook Live
Facebook Live enables healthcare marketers and staff to use video to interact with patients in real time. It is ideal for communicating the services and benefits that differentiate your healthcare facility from others. For instance, does your hospital or clinic have difficulty promoting or explaining:
• Specialized medical equipment?
• A unique focus on conditions and treatments?
• Trendsetting procedures?
Facebook Live can be used to put the spotlight on these sorts of features, allowing patients to better understand what sets your healthcare facility apart from another. With this type of information on hand, prospective patients will be better able to make appropriate care decisions while hopefully prioritizing your practice in particular.
Scheduling Doctor Appointments with Facebook Bots
Facebook bots are customizable programs that automate tasks. For example, scheduling doctor appointments no longer require a patient to call your staff and use valuable time to perform a relatively simple activity. Instead, Facebook bots can handle this task, letting patients send a simple message to get the ball rolling. This functionality has the added advantage of minimizing back office requirements, which streamlines your scheduling process without human assistance.
Checking Medical Test Results with Facebook Bots
There are many digital platforms that can now manage medical test results (like the popular MyChart phone app), so why not let Facebook be one more? When patients contact you via Facebook, a bot can provide access to results and medical data through a confidential portal. A fast and convenient alternative to paper results, this sort of system can offer a better substitute without the need for a follow-up appointment.
This option can also be used to request copies of medical records, guiding patients to a records request process that can allow for a quick transfer of necessary documentation.
Refiling Expired Prescriptions with Facebook Bots
When a patient's prescription is out of refills, he or she often ends up in a game of phone tag between the local pharmacy and his or her doctor's office, desperately seeking a new script. A Facebook bot can simplify this process, automatically tapping into recordkeeping systems to let doctors know that their patients require assistance.
A simple keyword system is all that is needed here; when patients provide a prescription number or other piece of contact information, bots can quickly and efficiently run interference to ensure consistent access to medication.
Providing Healthcare Information with Facebook Bots
When it comes to health information, many patients have more questions than answers. Oftentimes, seeking responses to queries means going to Google and doing general research with unreliable results, but chatbots can make this much easier and accurate. Instead of looking up information on the medical services you provide, customers can go to your Facebook page and get an automated response in seconds. Likewise, they can get answers about health information ranging from simple medical questions (like the definition and symptoms of a disease) to more complex treatment information.
Considerations for Using Facebook Bots and Facebook Live
• Privacy Issues and HIPAA Compliance: HIPAA is a critical issue in all areas of doctor-patient communications, and the legal protections surrounding confidential information are exceptionally serious. Medical practices implementing a chatbot system must be extremely careful to stay compliant under this law, ensuring that no access to personal data is directly available, or perhaps available at all without stringent verification of identity.
• Emergency Services: As many healthcare professionals know, calling 911 is the best way to seek help in an emergency that requires medical care. Information to this end is usually available on hospital scheduling hotlines, Websites, social media pages and more, safeguarding providers against legal liability in the event that patients attempt to proceed with scheduling an appointment or seeking help online rather than calling emergency services. Any use of a chatbot will also need to take this information under consideration, implementing proper safety checks to ensure patients seeking immediate help are provided with the proper instructions.
• Misinformation: Medical information provided by doctors is generally personalized to a particular patient's needs, as not all advice can be applied universally. Information communicated through a chatbot will have to reflect these disclaimers as well, letting patients know clearly that any information made available is not specific and should not serve as a substitute for seeing a medical professional.
---
As Sequence Health's Associate Director of Search Engine Marketing, Susan Gullion is one of our most knowledgeable resources for enhancing our healthcare clients' search engine marketing strategies with SEO, PPC and social media.
Please contact us to learn more about how Sequence Health can partner with you to develop a custom healthcare social media marketing solution.