How To Come Up With A Bariatric Marketing Strategy & Grow Your Practice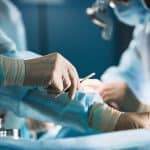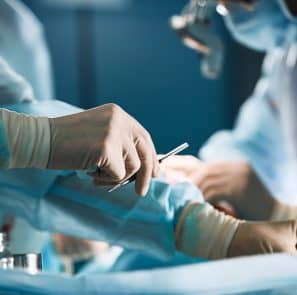 If you run a bariatric surgery clinic, you may be wondering how you can grow your marketing efforts to reach more potential surgery prospects. Although bariatric surgery is becoming more popular as more people learn about its benefits, getting yourself in front of those people requires an understanding of how to market your practice online.
In this article, you will learn about different ways you can grow your bariatric clinic using these tips for bariatric marketing strategy.
Tips for Bariatric Marketing Strategy
Be where your prospects are.
Many people are searching for information about bariatric surgery on Google and other search engines. If you can't easily be found on Google or Bing, then you are missing out on a lot of potential patients! Not only that, but your prospects also spend a lot of time on social media, often looking at potential weight loss methods.
Using SEO for bariatric clinics can help your practice become more visible on the search engines. PPC for bariatric clinics is a great way to show your offer directly to those who are ready to schedule a consultation. Social media marketing can help you grow your brand. By being where your prospects are, you are more likely to be seen by the people who would benefit from bariatric surgery.
Educate your prospects.
Bariatric surgery is the most effective way for obese patients to lose weight and keep it off. Despite this, only about 1% of eligible prospects actually go through with surgery. There are plenty of reasons for this, but it's often due to what they don't know.
For example, many people aren't aware that bariatric surgery is covered by most insurance plans. You can educate them on how insurance can help pay for their surgery. Learn more about insurance verification services companies!
So how do you educate your prospects? You need the content. Creating articles and videos on important bariatric surgery topics is a great way for you to grow your content base, position your practice as an authority in the space, and educate prospects to get them more comfortable with the commitment of bariatric surgery.
Ask for reviews from patients.
Most bariatric surgery clinics live and die by their before and after photos. While these are powerful tools to convince people to schedule a consultation, they're not going to be sufficient because nearly every bariatric clinic has these! In addition to getting before and afters, you want to ask your patients to leave reviews on sites such as Yelp, Google, and Facebook.
These reviews are highly trusted and bariatric surgery is a big commitment. People don't just wanna see how much weight they can lose, they want to know how compassionate the surgeons are and how much support they get during their journey. By asking for reviews from your patients, you can show the world what sets your practice apart from the others.
Sequence Health offers patient engagement solutions and medical online marketing services for medical practices, hospitals, and healthcare businesses of all types.