How To Create A Medical Website That Enhances The Patient Experience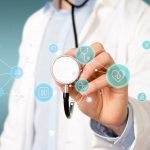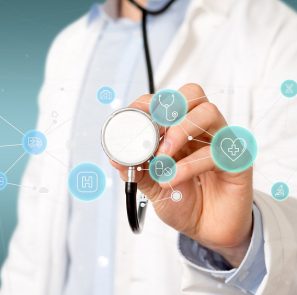 Well-designed Medical websites can make a big difference in elevating your medical business brand, generating more revenue, and improving the patient or prospective patient experience. Your medical website design can benefit from the following design tips.
1. Design Should Target Your Intended Audience
Health and wellness websites should target consumers seeking information and services about the specific services provided by the healthcare or wellness provider. A general practice medical doctor offers different services to different types of patients than a cardiovascular doctor. The design of the website should cater to the target audience you seek to attract.
2. Keep it Simple, clear and well-structured
Design your website so visitors can see what your business is all about and what services you offer when they enter your website. Too many pages, menus, and too much content or graphics can cause the visitor to get lost and confused on your website. Keep medical website designs simple, well organized, professional, and eye-catching.
3. Highlight Key Information
The information that you most want your patients and prospective patients to know about your medical practice or clinic should be the first thing that catches the eye of the viewer. The entire website should be designed to highlight that essential information.
4. Create a Mobile Responsive Design
A mobile responsive website can determine if someone is viewing the site from a smartphone, and will show the mobile version of the website. If a user finds your website on their smartphone, they can push a button to automatically dial the medical practice, making it very easy for the user to contact you.
5. Incorporate Appealing Visual Content
Visual content captures the visitor's attention first. Visual content is not limited to graphics. Website designs can utilize photos, slideshows, and videos to enhance your medical brand or provide information. Be sure that the visual content you incorporate in your design does not impair page load time. Stay away from designs that rely on Flash, as many devices do not support that technology.
6. Make it Search Engine Friendly
Search engines recognize coding elements within a website that identify what the purpose of your website is. Your design should incorporate HTML coding tags and headers to identify your medical business and help your website rank in the top pages of search engine results.
7. Consider User Experience
When a consumer visits your website, they want to quickly determine what your business does, find answers to specific questions, and become more knowledgeable about their healthcare. Health websites need to provide engaging, high-quality, relevant content in a variety of modes that will allow users to engage with the business and be more involved in their healthcare.
8. Follow HIPAA Compliance
Whenever patient's communicate with a medical business via their website, HIPPA regulations for privacy and security must be followed. Designers are held to a higher standard for medical websites.
Medical websites that are well structured, mobile responsive, HIPAA compliant, and patient-focused will meet the needs of patients as well as the medical office or practice. The site will become a go-to tool for staff and patients alike.