Does Medicaid Cover Transitional Care Management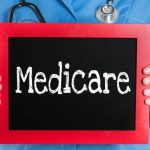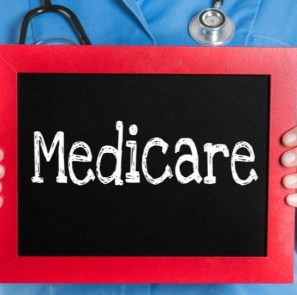 The health care system in the United States is complicated and navigating it can be difficult. There are many hoops that you have to jump through just to get the coverage that your patients need for chronic conditions or other medical issues.
One of these hoops is getting Medicare coverage for transitional care services like physical therapy following surgery, skilled nursing after hospitalization, and long-term rehabilitation programs. Today, we will take a look at how to get Medicare coverage for transitional care management services for your patients.
First, What Is Transitional Care Management?
Transitional care management is a set of services that are provided for patients who have recently been discharged from the hospital. This includes post-acute and long-term rehabilitation programs such as physical therapy, occupational or recreational therapies, speech-language pathology services, cognitive training, or neurorehabilitation.
Transitioning your patient home after an illness or medical procedure requires ongoing coordination between multiple doctors' visits to ensure they are getting all of the necessary treatments in one place where it won't be overly taxing on them. This can include things like transportation to follow up appointments with specialists and scheduling family caregivers so loved ones aren't burdened too much by their loved one's health issues
Does Medicare Cover Transitional Care Management Services?
Yes, Medicare covers transitional care management services for patients who have been discharged from the hospital. However, you can't always bill these services to Medicare Part A or B because they aren't considered medically necessary after a certain point in time following discharge.
What Is Medically Necessary?
Medicare requires that your patient must be seen by a physician within 14 days of being discharged from the hospital and then every 30 days while transitioning home if their condition is expected to improve significantly over this period of time. If it is unlikely that there will be significant improvement during this timeframe, Medicare allows physicians to determine whether outpatient therapy visits are necessary at all before spelling out details on how often those sessions should take place
The National Coverage Determination (NCD) has established these guidelines for Medicare to follow when determining whether or not transitional care management services are medically necessary. If you want to learn more about how your patient can get coverage for these types of services, contact your Transitional Care Management (TCM) Certified Professional today
How Can I Get Coverage for TCM Services?
The first thing that you need to do is look at the NCDs, which determine what conditions will qualify patients for post-acute and long-term rehabilitation programs like physical therapy after surgery, occupational therapies following an injury, etc. Then speak with a company that specializes in medical coding so they can submit reports on behalf of your patient to ensure proper billing procedures are followed so they don't miss out on the reimbursement they are owed
Are you looking to make your transitional care management services more streamlined? Sequence Health can help. Talk to us about our solutions for billing insurance providers, including Medicare.
For more information, read: Guide to Transitional Care Management.