How To Get Patients To Sign Up For Your Medical Patient Portal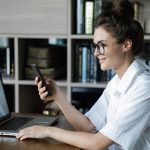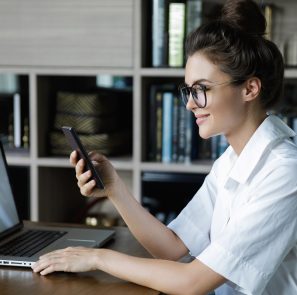 If you're looking for a way to improve patient engagement while making communication with patients easier, look no further than patient portals.
More and more practices have started utilizing patient portals in their patient engagement strategies, and have found that they reduce costs, make it easier for patients to get necessary information, and improve recordkeeping. The vast majority of hospitals use patient portals, and smaller practices are starting to come on board.
But the biggest problem these practices face is getting a patient to sign up for the portal in the first place. So how do you fix this problem?
How Do Patient Portals Work
In their most basic form, patient portals are web-based access points for patients to view medical data such as lab results and electronic medical records (EMR). But patient portals can do so much more. Practices can use patient portals that allow for communication between patients and doctors, appointment scheduling, and even bill payment.
Patient portals come in two main forms: standalone systems and integrated services. Standalone systems exist only as a web tool, not integrated with a comprehensive practice management software suite.
Patient portals are such great tools for reducing costs and managing patient engagement that the majority of hospitals in the US use one. But how do you actually get people to sign up?
Tips For Getting Patients To Sign Up For A Patient Portal
Enroll at the first appointment
If you get a new patient, it's important that you get them to sign up for your patient portal. Ideally, getting them to sign up before their appointment even starts can help improve engagement.
Enroll for scheduling online appointments
Online appointments are a huge value add for many patients, as it makes scheduling appointments much easier. For this reason, you should have them enroll to get access to online appointment scheduling.
Provide registration to the portal when patients come in
Many patients don't register for the portal because it slips their mind. Having them register for the portal upon walking in allows this process to be done seamlessly within the regular intake flow.
Link your portal sign up on all correspondence
If you send an email, make sure to include a footer or signature that prompts them to sign up for the patient portal. This makes it easily available. Also, if patients call your phone, have your staff remind them that it's an option.
Optimize for desktop and mobile
Most Internet traffic nowadays comes from mobile phones. Making sure that your patient portal can be easily accessed on one's phone is an important part of making it easy to use.
Get all staff involved with patient signups
Your staff, especially the ones at the front desk, have mandatory interactions with patients. Having them remind patients of the portal and giving them opportunities to sign up is an excellent way to get signups.
Make sure patients know the benefits
Many patients don't sign up because they don't know what's in it for them. Letting them know that it could save them money and time by giving them instant access to medical records, lab results, and communication with a healthcare professional may incentivize them to sign up.
Enroll patients in bulk
Import your list of unenrolled patient emails into the portal, and then have it send these patients an email to get them to sign up. Follow up with emails to those who have yet to pick a username and password.
In Summary
Patient portals are a hugely useful service that all practices, big or small, should provide.
Get the team involved with patient enrollment.
Consider the reasons why patients sign up to patient portals, and make the benefits known.