How To Improve Patient Care Through The Call Center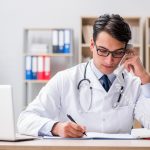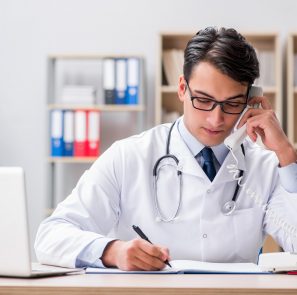 Patient Care begins with the Call Center. When a patient phones into the Healthcare facility and the call center agent answer, that is their first experience with your healthcare business. If the patient is treated rudely, questions are not answered, or some other negative experience occurs, that patient is left with a negative impression of your healthcare facility. Healthcare Call Centers can implement these five steps to improve patient care and satisfaction.
1. Invest in training Healthcare Call Center Agents
Call center agents in the healthcare setting need to be provided with qualitative training regularly. Set clear customer service expectations and provide scripts for routine call activities such as appointment scheduling, medication refills, hours of operation, directions, or routine questions. Call center representatives who are adequately properly will leave patients with a positive impression of your healthcare facility.
2. Encourage Empathy in your Call Center Agents
Call center agents need to become more patient-focused. Patients want to speak to a knowledgeable, compassionate human being, not a robotic answering service. Focusing on the caller's needs in the Health Call Center is an essential step in providing quality care and the best patient contact.
3. Focus on Patient Satisfaction
Phone agents need quiet, non-distracting environments, both for themselves and for the person to whom they are speaking. They also need a place where privacy is assured, so patients feel comfortable talking with them regarding their healthcare concerns. The Medical Call Center can facilitate a high level of satisfaction by ensuring every call meets the patient's expectations and needs.
4. Use every opportunity as a Patient outreach
A healthcare facility call center can perform reminders for follow-up appointments, health risk assessments, preventative care reminders, and referral reminders. Contacting the patient with valuable information makes them feel that the facility cares about their health while leading them to better health outcomes.
5. Implement a Patient Retention Program
An experienced call center agent should be able to use every opportunity to positively represent the healthcare brand and handle issues that come into the call center confidently. They should be trained to identify patient needs and know where to direct patients if they do not know the answer to the patient's healthcare concerns.
Medical call center services provide a tremendous benefit for both medical facilities and for the patients who call them. Quick, 24/7-phone support with empathetic, patient-focused agents will improve turnaround time, and result in happy, satisfied callers. In turn, that should enhance your healthcare brand image.