How to Measure Patient Satisfaction in Healthcare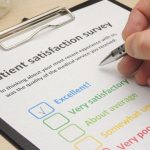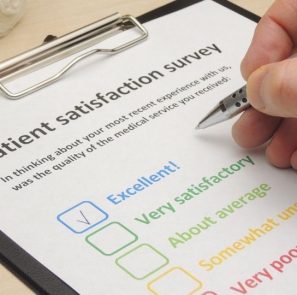 Why is patient satisfaction important?
In healthcare, competition for the share of the wallet of patients is increasing, making it even more important to keep patients satisfied with the care they receive. If patients are happy with their experience, they are less likely to switch providers.
It is also important to note that patient satisfaction does not equate to the quality of healthcare. While the quality of healthcare your practice provides may be impeccable, patients may not perceive that if the receptionist was rude or they waited a few minutes past their appointment time to be seen and that is the patient satisfaction aspect.
Why Is Measuring Patient Satisfaction Important?
Knowledge is power and in the case of patient satisfaction in healthcare, the knowledge comes from data. By tracking a set of important metrics, you can formulate a plan to improve or maintain patient satisfaction and continue to keep your patients loyal and happy. Click here to learn more about how to improve the patient experience.
What Are the Main Ways to Measure Patient Satisfaction in Healthcare?
Request and Monitor Feedback
A great way to measure patient satisfaction is simply by asking the patients directly about how they view their interaction with your practice. This can be done in the form of a written survey, a follow-up call, a Facebook post, or even a text.
Receiving feedback from patients allows your healthcare practice to be held accountable for the patient's experience while interacting with your organization. Patients who are not happy with their experience, will not necessarily point it out unless they are asked.
For best results, allow the patient the option to remain anonymous, this can be achieved by providing a "patient feedback" box in the reception or by sending out an online survey that does not require a name.
The results from the survey, follow-up calls, and other forms of feedback should be tracked and monitored for trends. Turn the results into patient experience statistics that can be analyzed. Once analyzed, develop a plan to maintain or improve the metrics.
Follow Your Online Ratings
Our world becomes more and more digitalized every day and more people than ever rely on internet research to make healthcare decisions.
Google and yelp reviews are two important places to start following to learn about how your patients view their interaction with your practice. You can also use google to find third-party review sites that may name your practice.
Many of these third-party websites calculate patient satisfaction statistics in the form of a score assigned to your practice.
These scores can be very helpful but it is important to understand how they are calculated to determine how well they align with your goals. For more nuanced guidance, contact Sequence Health.