Importance of Patient Feedback & Reviews in Healthcare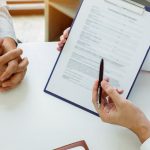 Patient feedback and reviews are an important part of the healthcare system, which can help providers learn about the quality of care their patients received, as well as provide their own feedback on the care they received. Feedback and reviews can improve the quality of care for patients and increase the efficiency of the system as a whole.
This article will provide background information on the importance of patient feedback and reviews in the healthcare system, as well as the various ways in which patient feedback and reviews can be incorporated into the healthcare system.
5 Reasons Patient Feedback and Reviews are Important in the Healthcare Industry
Patient Feedback Can Improve The Patient Experience
Feedback from patients can help providers improve the quality of care their patients receive. It can also provide providers with an opportunity to learn about the experiences of the patients they care for, which can help them improve the quality of care they provide.
Feedback has been shown to improve the patient experience, which has been shown to increase the likelihood that a patient will return for future visits. Learn more about this: Patient Engagement Statistics
Patient Feedback Can Help Make Sense of Online Reviews
Over the past few decades, we have become accustomed to relying on online reviews as part of the decision-making process when we make these important purchases. While reviews can be a valuable resource, they're also plagued by a number of shortcomings, including a lack of transparency and the potential for manipulation.
By reconciling patient feedback with reviews that you get on Google or Yelp, you can use the information to address shortcomings in your practice and improve your reputation going forward.
Patient Feedback Can Help Improve the Quality of Care
As a healthcare provider, you deserve to get feedback from your patients on your care. By facilitating this feedback, you can improve the quality of the care you provide. That's why, as part of your overall patient experience, you need to actively solicit feedback from your patients.
Many patients have a hard time expressing their concerns, especially to healthcare professionals. They may feel stigmatized due to their situation, or may be embarrassed at their level of health literacy. Getting their feedback can help them take a more active role in their care, and showing that you're using their feedback to improve their care can improve their satisfaction. It's a virtuous cycle.
Patient Feedback Can Improve Patient Retention
Acting on feedback from patients can help make care more personalized. This in turn improves the patient experience further, and helps the patient feel as if the care they receive is perfect for them.
Being able to ask questions and provide responsive, personalized service and information has an impact beyond boosting patient satisfaction, especially for new patients and patients who have been referred by others. They're more likely to stay with your practice if they feel that you care about them and their concerns.
Want to learn more strategies for improving patient retention? Check out this article: Proven Patient Retention Strategies That Work
Patient Feedback Can Give Your Practice a Competitive Edge in the Market
Customer feedback is the lifeblood of every business, and whether your practice serves a geographic area or is a national one, it's important to know that patients and patients' families want to give you feedback, and that you have an opportunity to act on that feedback. By responding to patient feedback, you're going to build relationships with your patients and build trust, which are the foundation of any strong patient-provider relationship.
This trust creates a strong competitive advantage for your practice. Since you're gathering information from your patients, you may be able to uncover important insights about your practice that can help you improve and grow.