Why In-house Services Are Among the Best Ways to Increase Revenues in Bariatric Medical Offices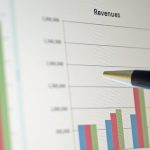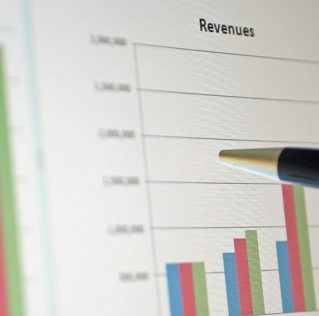 Be Careful: Advantages Can Quickly be Outweighed by Risks, Especially If Not Properly Managed
With ObesityWeek2017 beginning tomorrow, many of the attending bariatric surgery doctors, nurses and administrators will be visiting the event's exhibitor hall to discover the latest innovations for improving bariatric practice revenues.
As a regular ObesityWeek exhibitor, Sequence Health has regularly used the opportunity to listen to customers—a topic we discussed in a recent blog, "You Can't Hit a Target Blindfolded: Why We Exhibit at ObesityWeek 2017 (and It's Not Why You May Think)".
One thing we've learned (not mentioned in that blog) is that more and more bariatric clinics are offering in-house services to boost revenue and to reap other rewards.
Bariatric practices give up an estimated 80 percent of overall patient spend to hospitals for ancillary services. Much of that can be recovered by expanding in-house services to include cardiac testing, bone density scanning and even endoscopy. Other services such as medi-spa, nutrition and cosmetic procedures like Botox can provide additional sources of revenue for bariatric surgery practices.
Although bringing these services in-house can sometimes require significant investment in equipment and training, return on investment (ROI) is often swift. They can yield other advantages that include:
• Reduced liability: In-house services give providers additional opportunities to monitor patient progress and identify areas that need to be addressed before they worsen to the point that they exhibit clinically.
• Reinforced patient confidence: In-house services and patient engagement tools can validate patients' concerns about their providers' expertise, ability to understand their cases to providee optimal care.
How to Manage Risk with In-House Bariatric Services
Opportunities to improve bariatric surgery revenues and outcomes with in-house services come with additional responsibilities. Practices that bring services in-house have to be even more on top of their game when it comes to tracking patient progress or they risk the worst kind of delays: those caused by inefficient record keeping or miscommunication.
When bariatric surgery clinics add in-house services, the chances to makes mistakes grow because they increase the volume of specialists and tests that must be completed in a specific order. Any delay in the process moves downstream and clogs up the works. And thus, it only takes one misread lab test, physician on vacation, or misplaced record to negatively impact a clinic's entire schedule.
In our experience, there are two keys to success in this context:
• Knowing exactly what service is needed and what keeps patients on the most efficient path to positive experiences and outcomes.
It's crucial to track every clearance that a patient has completed and what comes next on their care path, even when they are specifically tailored to individual patients. Any necessary alterations should be recorded in real-time so every member of the care team can have immediate visibility into what changed and why.
• Keeping patients informed about their progress is equally important.
Interactive features like short quizzes complete the feedback loop and inform providers what information has been presented and comprehended by their patient. This gives providers an additional platform for increasing patient awareness about which services to expect next and which optional services may interest them.
---
Sequence Health is a cloud-based technology and services company that improves profitability and patient outcomes for hospitals and practices through end-to-end patient engagement solutions backed by clinical and non-clinical teams. Its HIPAA-compliant, SaaS platform improves care team workflows, automates patient communication and tracks patient progress to optimize the patient journey. Since 2004, leading healthcare providers have trusted Sequence Health to help acquire, manage and engage patients through complex episodes of care.