Why you need an optimized mobile website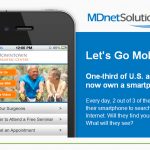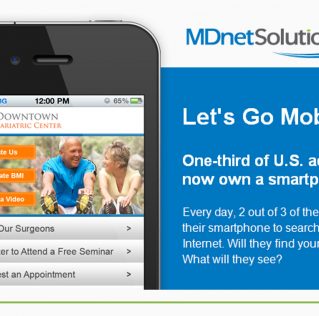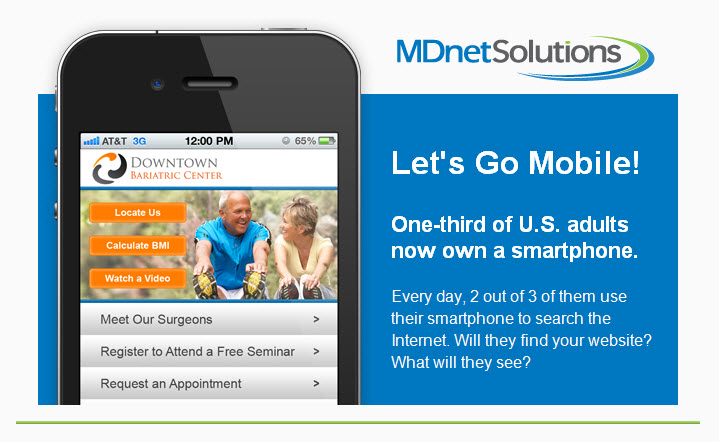 Do you really need a mobile website? The short answer to that is Yes. Most of your patients have a mobile phone, right? If you want to control how your brand appears there, then you need an optimized mobile version of your website. Let MDnetSolutions design a mobile website for you that is easy for prospective patients to find, view and use. We can customize your site to allow visitors to sign up for a seminar, make an appointment, or get directions to your location quickly and easily. And with set-up prices starting as low as $249, there's no reason not to Go Mobile!
With a mobile website from MDnetSolutions, your patients will see you. Now.
Learn more about our affordable mobile websites by contacting Carol O'Dell at [email protected] or 888.986.3638.
To visit the MDnetSolutions mobile website, scan the QR Code below. Need a scanner for your smart phone? Download a free scanner app to your mobile device by going to either iPhone app or Android app. If you're viewing this from your mobile, click here to check out our mobile website!