Sequence Health Exhibits at ObesityWeek 2013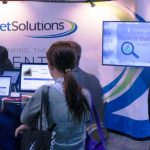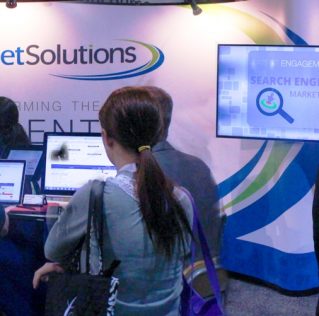 This November marked an exciting time for Sequence Health. We had another successful year as an exhibitor for ObesityWeek 2013, sharing with attendees many of our innovative tools and services that engage patients, accurately record information, and drive the best possible outcome.
ObesityWeek 2013 is the largest meeting of its kind for the bariatric community, and MDnet regularly attends this show because of the pivotal role we play in serving experts just like you. Our president and CEO Rich Rosenzweig was able to conduct live demos at our booth about LeadTracker, our multifaceted patient management system. His one-on-one demonstrations took place alongside detailed showings of other MDnet services, such as SEO, online seminars, patient portals, electronic form submissions, and so much more.
This year the annual convention was held at the Georgia World Congress Center (GWCC) in Atlanta, and marked the first time that The Obesity Society (TOS) and the American Society of Metabolic and Bariatric Surgery (ASMBS) put on the trade show together. With the event held right in our backyard, Sequence Health had the opportunity to host clients in our hometown of Atlanta, and we wanted to share some of our favorite moments.
Take a look at the photos below of our booth, the GWCC, and our team members excitedly connecting with many of you. Can't wait to see you again next year at ObesityWeek in Boston!