MDPathways Q&A with Gopi, Chief Technology Officer and Hayley, Director of Product Management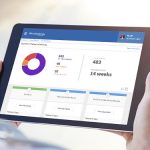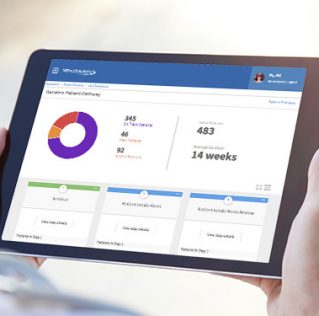 We're thrilled with the excitement and recognition that MDPathways has received. Our new patient engagement and management platform recently debuted at conferences from California to Chicago to Puerto Rico — creating a buzz at ASMBS ObesityWeek 2015, SHSMD Connections by the American Hospital Association, and the Puerto Rico Hospital Association's 2015 Convention. MDPathways is pioneering change in patient engagement and challenging the healthcare industry as a whole.
To best explain these achievements, and bring you up to speed whether you've seen us at a recent show, have participated in a demo, or are even one of our inaugural users, here is a Q&A with those closest to the development of this patient engagement product — Gopi Yeleswarapu and Hayley Kenslea.
First tell us a bit about your role in this project.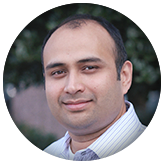 Gopi Yeleswarapu: As Chief Technology Officer, I'm responsible for planning the new product development; hiring software development teams and setting up the product development process; building the cloud infrastructure on Microsoft Azure; and managing budgets and leading software development towards the successful development and release of this product.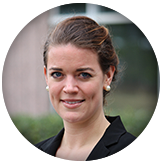 Hayley Kenslea: My role is Director of Product Management, so I work to ensure the end users are happy with the tool. "Happy" means many things – can users understand how to use the tool? Do they know where to find things while logged in? And is the overall look and feel (what we call the User Interface) fresh and inviting?
So exactly what is MDPathways?
H: It's a tool that helps users — from front-line staff, to clinicians and managers — to better manage patients throughout a care process, ultimately allowing them to understand, anticipate, and react to trends in their programs.
G: From a technical perspective, it is cloud based software as a service (SaaS) platform that integrates with EMRs, PMSs, CRMs and other automation systems in addition to facilitating two-way communications via email, phone calls and text messages to deliver the best possible patient outcomes.
What was the push for creating MDPathways?
G: MDPathways is a brand new upgrade and complete refresh of our proprietary Patient Engagement and Management system, LeadTracker. In this new Avataar, LeadTracker has been transformed from a web based application to a cloud based SaaS platform designed to streamline workflow throughout a practice's care continuum; help eliminate the risk of data inaccuracies; and engage patients one on one to help providers deliver the best possible outcomes.
What are the top 3 successes of this product?

H: The updated look and feel; the improved reports (no more downloading Charts & Reports on your local desktop); and the speed and more intuitive layout — I could talk about how great MDPathways is for days! Oh, and its integration abilities mean we can feed data directly into or out of MDPathways, which decreases the risk of duplicate data entry and error on behalf of our users.
G: First I'd like to answer this with a quote from Eugene Pototsky, Lead Engineer and Architect who has been instrumental in the design and development of MDPathways SaaS platform development: "The biggest success is the chance to be pioneers of a complex solution within the healthcare industry. This multilateral product required us to develop for all aspects of the care continuum — we needed to create a simple and straight forward user interface (UI) for patients; a functional-rich UI for hospital users; and both of those required the support of a complex, customizable backend platform." It is truly remarkable.
From my perspective, the biggest successes have been:
Building a ubiquitous software platform that is ready for the new healthcare challenges.
A clean user interface that will help our clients manage their patients efficiently and always know what a particular patient's needs are. That in turn has a potential to help those patients achieve their goals for a healthy life.
Setting up a repeatable process to continue improving the product to provide powerful new features.
What has been the biggest challenge with the MDPathways development?
G: Aside from vetting the proper technology to build the product, and recruiting a team able to plan, design and develop, one of the biggest challenges was delivering the product on-time. This, by far, was the most arduous task because we had to maintain a fine balance between prioritizing product features that would enhance usability with making sure we could deliver the full product within the originally planned timeline.
H: We have many different profiles of user — call center, nurses, doctors, non-clinical staff — so feeling like we accurately addressed each of those users' priorities was tough to balance.
How are the trial users responding to the new product?
G: It's still early but we are already receiving positive feedback from our newly on-boarded clients as well as prospective clients that have seen our product demos. Our sales and on-boarding teams are doing an awesome job with their product evangelism!
H: Users — call center, nurses, doctors, staff, everyone — love the look and feel, and easy flow of information throughout the tool.
Looking ahead, what new developments and improvements do you expect for MDPathways?
H: Users always want to see graphical representations of data trends so we've already added a lot of updates for the Reports function into the development pipeline. We also have a lot of new features around automating updates in MDPathways from an integrated EMR or PMS to continually improve and streamline workflows.
G: This next big upgrade to our patient engagement and management platform actually launches in a few days — we're integrating a pre-configured patient intake form portal that will allow patients to report about their health. This will help maintain accurate patient data for our clients. We're also meeting this week to prioritize several new features like integration with EMRs, appointment schedulers, advanced automation and other features that can help clients, as well our own teams, efficiently manage and engage with patients.
Thanks to you both for taking the time to chat with us, and a huge congratulations to you and the rest of your teams on such a radical development in the healthcare industry!