Put Experts in Medical Call Center to Work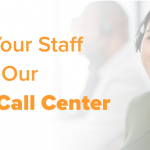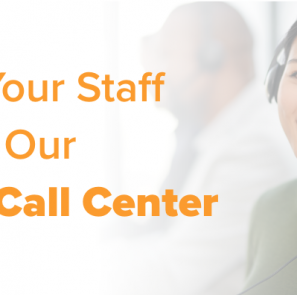 Is your practice answering the phones in a timely and compassionate manner? Does lack of proper phone management interfere with your patients getting the proper care they deserve? Let Sequence Health's full-service medical call center solve these problems for you.
As a seamless extension to your practice, our healthcare call center provides the timely and compassionate assistance your patients need.
We handle scheduling appointments right in to your current scheduling book and we perform appointment reminders and rescheduling. Because of our trained staff, your patients speak to a live enthusiastic voice, eliminating the need to leave a message after hours or during high-volume call times.
Not only do we provide your patients with top-notch scheduling services, Sequence Health also offers NurseLine services which provides access to arguably the finest nurse triage service available with professional RNs.
Your patients are engaged around the clock, as our professionally-trained, HIPAA-compliant medical experts handle each call with dedication and compassion, regarding their treatment.
Missed calls and long wait times can cost your practice thousands of dollars in revenue and hurts your reputation, your referrals and your patient satisfaction. All of these pressures can be eliminated with one call to Sequence Health.
When your practice teams with Sequence Health, your patients are always connected to you. Reach out and connect with us today. Contact Us Today!