Five Key Mobile Website Design Tips for Hospitals and Clinics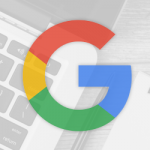 Now is the Perfect Time to Get Ready for Google Mobile-First Indexing
Late last year, we talked about the importance for healthcare Websites to be ready for Google mobile-first indexing to roll out in 2018, which can happen any day now!
If you haven't already, now is the perfect time to review some mobile Website design tips that can help your hospital or clinic improve the quality of your mobile users' experience, which in turn should lead to improved search engine rankings and more conversions.
Analyze and Test Your Website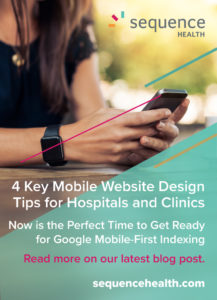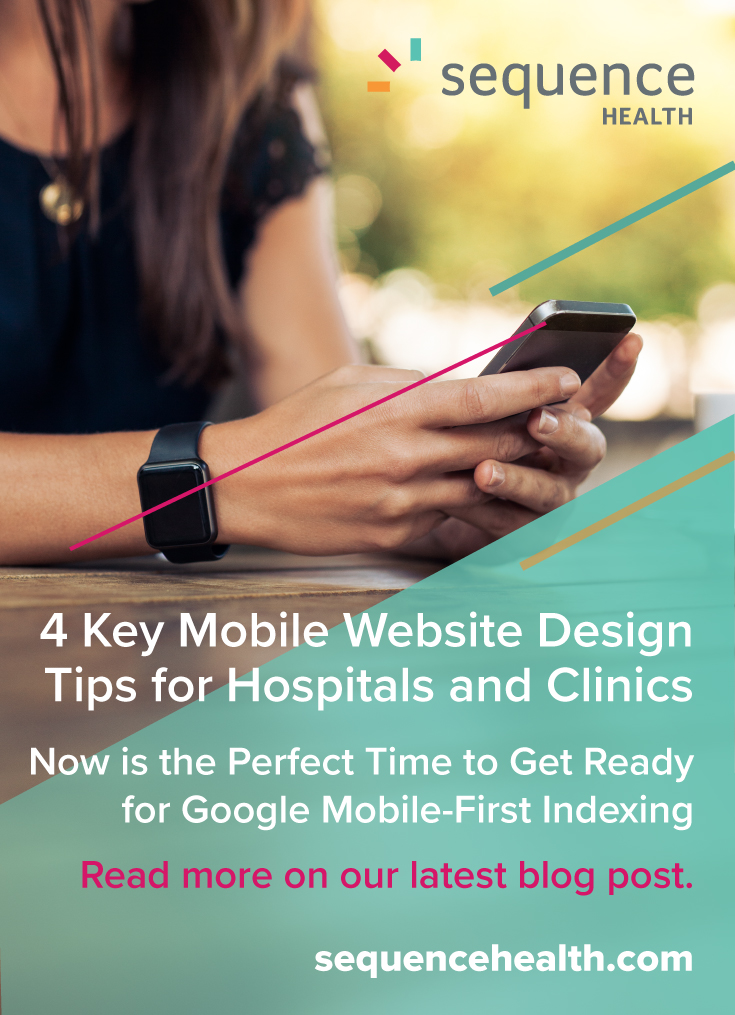 Before you can improve your healthcare mobile Website design, you need to be positive it is ready for mobile-first indexing, which we discussed in "Google Mobile-First Indexing: Is Your Healthcare or Hospital Website Ready?"
Once you've confirmed you are ready, the next step is to analyze its performance with Google Analytics. (If you've had to make some significant changes to get ready, allow a couple of weeks for new data to accumulate).
Are there any pages that have unusually low traffic volumes? Or are there any calls to action that are demonstrating unusually high bounce rates? Looking at these types of metrics can quickly let you know the areas in which you'll first want to improve.
Provide a Link to the Desktop Version
Always let your mobile visitors have the option to link to a complete desktop version of your healthcare Website. This may seem to contradict the whole purpose of having an optimized mobile Website, but some visitors may prefer to browse your desktop version on their mobile devices.
Use Simple Menus
Whether you choose to use collapsable "hamburger" menus, the most important mobile website design tip for menus (and submenus) is to keep them as simple as possible.
Links to downloadable clinical trial report PDFs are an perfect example of what to prune from your menus. Healthcare mobile users are not likely to download or read such documents on their phones. If you must provide these types of links, consider asking users for their e-mail addresses so a link can be sent to them for downloading later.
Make Searches Fast and Intuitive
Mobile users heavily rely upon in-site searches, especially since menus are not as easy to navigate as they are on desktops—no matter how much you've simplified them for your mobile Website.
Here are three key mobile Website design tips for making searches fast and intuitive:
• Don't bury your search in a menu. Experiment with different types of searches that can can be initiated and completed without going into a menu. Explicit (visible) search bars are one of the best ways to start experimenting with what will work best for you, as are filters and questions to guide search queries.
• Optimize search result relevance. The better your search tools can provide relevant results, the faster users can find what they need.
• Make search results easy to view. Always remember your users are not on larger desktop screens, and therefore, it's crucial they can quickly understand and navigate search results.
Be Selective with Calls to Action and Forms
This final healthcare Website design tip continues the theme for speed and simplicity, especially if your hospital or clinic heavily depends on your Website for patient acquisition.
On your desktop Website, you have the luxury of asking prospects for information well beyond their names and contact information. But for mobile users, every extra field they'll need to complete (even if optional) can make a form seem long and difficult to complete.
If you find it difficult to reduce the scale of your conversion tools, consider running A/B tests with Google Analytics. Set your test to randomly display a shorter or longer version of a form and then measure their performance.
---
Tonni Islam is a Senior Designer at Sequence Health.
Sequence Health is a cloud-based technology and services company that improves profitability and patient outcomes for hospitals and practices through end-to-end patient engagement solutions backed by clinical and non-clinical teams. Its HIPAA-compliant, SaaS platform improves care team workflows, automates patient communication and tracks patient progress to optimize the patient journey. Since 2004, leading healthcare providers have trusted Sequence Health to help acquire, manage and engage patients through complex episodes of care.