Need to Know Your Limitations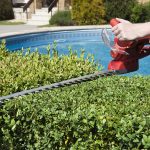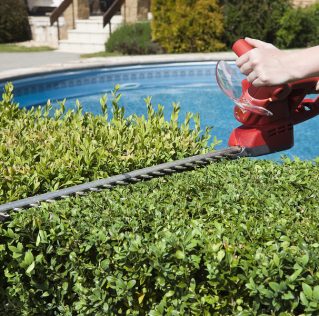 In the 1973 classic Magnum Force, Inspector Harry Callahan, aka, Dirty Harry, offers a piece of advice to his lieutenant. "A man's got to know his limitations," says the maverick cop, played by Clint Eastwood.
I realize in my advanced years, Dirty Harry was right. Sometimes you can't do it on your own. You need help. Unfortunately I am rather hardheaded and have wasted a great deal of time and money trying to accomplish something that would've taken significantly less time had I swallowed my pride, admitted my limitations and asked for help.
Anytime we purchase a piece of furniture, whether it be a grill, entertainment center, a child's playset or a rod-hockey game I got for Christmas two years ago that is still in the box, I struggle to put the item together. Call it lack of patience or muscular coordination, but I can turn a simple, five-minute task into an epic, profanity-laced chore highlighted by intense tirades and screw drivers flying across the room.
I would like to say construction is my only limitation, but car repair, landscaping and even my golf game have provided ample opportunities for me to showcase my shortcoming in those areas.
I tried to remove weeds from my front lawn using a certain weed-killer. The weeds were replaced by bare patches in the sod that lasted for two years. The last time I pruned the hedges, I sliced through the extension cord, nearly electrocuting myself. The hedges also did not display the sharp-angled rectangles I had envisioned.
In the automotive arena, I disconnected the battery while changing a headlight. My other epic fail was losing two quarts of oil while changing my car's oil. I forgot to put the plug back in the oil pan and realized my mistake when oil flooded the driveway.
The last time I cleaned out the gutter… OK, that never happened. When it comes to heights, I know my limitations.
After these humbling mishaps, I no longer live in denial. When I have a car repair, I take it to the experts at the dealership.
I am proud to say my lawn and shrubbery look better than ever thanks to hiring experts at a landscaping company. They were hired shortly after the "Extension Cord Slashing of 2012".
When it comes to building projects, my wife and I usually get it delivered pre-assembled. If that is not an option, my wife will get her purple toolset, conduct an online search, and build the item. She has the temperament for it and tools never sail across the room.
In your field, you are the medical expert. Whether specializing in bariatric surgery, orthopedic services, IVF or other specialty, patients come to you when they need your service.
Since you are the medical expert, why spend time trying to market your practice or schedule follow-up visits with patients or answer phones in between seeing patients?
As Dirty Harry says, "A man's got to know his limitations."
At MDnetSolutions, we are the healthcare marketing and patient engagement experts. We can retool or build your organization's website and enhance your status in Internet searches thanks to our Search Engine Optimization (SEO) and pay-per-click strategies.
Our boutique, medical call center can handle incoming calls; schedule appointment and provide information for your patients with kindness and compassion.
You're the medical guru. So let our expertise improve your organization. A man's got to know his limitations, but together we can rise above those limitations.
Now, does anyone know an expert who can put together a rod-hockey game?
Learn more about the solutions MDnetSolutions provides by visiting www.MDnetSolutions.com.