Paid Search Tips Healthcare Organizations Need to Know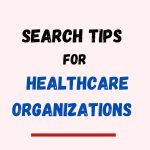 Online search has become a much more competitive field in recent years. This is especially true for the healthcare industry. Doctors, hospitals, and other medical organizations must leverage search to bring new clients in and expand their online footprint.
To help you through these strategies, let's talk about some of the main paid search tips for healthcare programs to keep in mind.
Further Reading: Paid Search Mistakes in Healthcare to Avoid
Paid Search Tips For Healthcare Marketers And Organizations
Use Quality Video Production
You can improve your landing page experience by using video. This also helps you explain your procedures, services, and team quality in greater detail.
Explain More On Your Website
You can never have too much information when it comes to your landing page. You should have a strong call to action with some engaging elements.
Additionally, you should have all the proper contact information, such as phone numbers, emails, or social media handles available.
From there, you should also have a service page that presents your most profitable or most important services that you offer.
Testing
It's a great idea to hire a healthcare marketing firm to do testing on your website. When someone arrives at your website, they can see one or two versions.
Eventually, you'll find that certain versions of your website increase your appointments, revenues, and overall conversions.
You can continue to swap out versions so that only the best are competing against themselves. Ultimately, this is automating your program's growth.
Optimize For Mobile
Many people use mobile devices these days. If you aren't optimizing your website for mobile, you're missing out on many potential businesses.
So make sure that your website appears beautifully on tablets, smartphones, and desktop computers alike. You'll be able to capture as much market share as possible.
Leverage Call Forwarding And Other Call Services
Invest in a support phone number that is automated to route the call to the right customer service agent at your healthcare call center — bridging online and offline strategies.
Start with one primary phone number that then routes to different call center locations, agents, or services.
Using a great healthcare marketing firm like Sequence Health can help you automate this so that you can focus on providing the best medical services possible.
Understand Your Audience
Any type of paid search or organic search starts with understanding your audience. What are they looking for? For instance, a foot surgeon may deal with people that are having aches in their heels or ankles.
This is just one example, but you should always create keywords in your content that talk about the issues or problems that your patients are experiencing at that moment. This will help you capture additional organic and paid traffic.
Improve Your Healthcare Search Strategy
The healthcare digital marketing team at Sequence Health can help you qualify and drive more leads to your healthcare website. From there we'll help you convert additional patients to improve revenues and grow your healthcare program.
It's time to embrace pay-per-click and SEO to optimize your online search strategy — that way, it's ready for 2023 and beyond.