Patient Engagement Can Help Avoid Costly ACA Penalties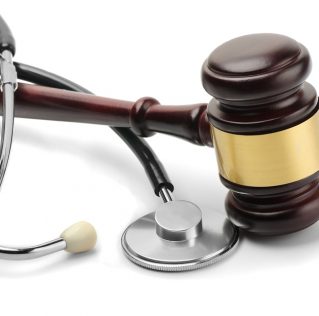 It has been a little more than two years since the United States Supreme Court upheld the constitutionality of the Patient Protection and Affordable Care Act (PPACA). Since that historic decision, hospitals have felt the pinch thanks to performance-based penalties levied by the federal government.
Regulations are stricter, penalties continue to increase and hospital administrators are facing shrinking bottom lines. Medical professionals are taxed and the general public is living an unhealthy lifestyle. Obesity is becoming an epidemic, creating more patients in an all ready crowded space.
The solution is not admitting patients to the hospital, fixing them and sending them back into the world. The key is patient engagement and education.
Sequence Health is transforming the patient experience. When hospitals team with us, they are in constant contact with the patient. Hospitals are engaged with the patient and manage the patient throughout the hospital stay and remain in contact after the patient goes home.
Patients get the care they deserve, and hospitals avoid costly penalties created by the healthcare law.
When PPACA came into existence, the Centers for Medicare & Medicaid Services (CMS) set guidelines regarding excessive readmissions of Medicare patients within 30 days of being discharged from the hospital. It was called the Hospital Readmissions Reduction program and reduced Medicare payments for excess readmissions beginning Oct. 1, 2012.
According to a report from Kaiser Health News, in the first year of the mandate, 2,211 hospitals lost payments because of excess readmissions in 2013. Kaiser reported a total of $280 million was lost due to CMS penalties. Specifically the report found 278 hospitals lost 1 percent of their base Medicare payments, then the maximum allowed by the healthcare law. Nearly two thousand hospitals lost a percentage of 1 percent of their base Medicare payments in the first year of the law.
Last year, nearly 18 percent of Medicare patients, who had been hospitalized, were readmitted within a month. Roughly 2 million patients return a year, costing Medicare $26 billion. Officials estimate $17 billion of the cost comes from potentially avoidable readmissions.
Federal records released on Oct. 8 showed Medicare is fining a record number of hospitals – 2,610 – for having too many patients return within a month for additional treatments. Even though the nation's readmission rate is dropping, Medicare's average fines will be higher, with 39 hospitals receiving the largest penalty allowed, including the nation's oldest hospital, Pennsylvania Hospital in Philadelphia.
Under the new fines, three-quarters of hospitals subject to the Hospital Readmissions Reduction Program are being penalized. From Oct. 1 through next Sept. 30, they will receive lower payments for every Medicare patient stay — not just for those patients who are readmitted. Over the course of the year, the fines will total about $428 million, Medicare estimates.
The healthcare law was designed to improve healthcare in America and increase access to get affordable healthcare for patients. The levied penalties were designed to curb rising medical costs and encourage hospitals to improve performance and manage expenses more efficiently by preventing patient readmissions.
Clearly the fines aren't working.
However, what does work is patient education and maintaining a relationship with the patient from initial contact and patient intake to post-procedure care, hospital discharge, follow-up visits and other outreach efforts.
When a patient was discharged, hospitals offered paper instructions and reminded the patient to follow up with his or her doctor in a couple of weeks. It is no wonder readmissions are costing hospitals millions.
Teaming with Sequence Health, hospitals offer more than a piece of paper and well wishes. Patients gain access to ongoing patient education, health and wellness coaches, preventive reminders and care coordinators who remind the patient of follow-up doctor visits.
Hospitals are learning the hard way – financial penalties – care doesn't end when the patient leaves the hospital. More active efforts are required and Sequence Health can meet those requirements. With our help, patients avoid readmission and the hospitals avoid financial penalties. It's a win-win situation.