Physician Practice Operations Efficiency: A Potential Key to Unlocking Your Potential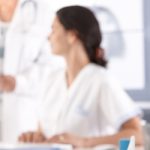 Data Survey Indicates Link Between Efficiency and Patient Satisfaction
If you've wondered about what separates the best healthcare practices from the rest, physician practice operations efficiency might be one place to look. That was one of the key takeaways from the 2017 MGMA DataDive Practice Operations Survey.1
The survey gauged more than 1200 U.S. hospital and private-owned practices for their:
• Average office wait times
• Scheduling availability
In a news release to announce the survey, MGMA leadership drew lines between efficient physician practice operations and patient satisfaction:
Medical practices face a variety of challenges today, and among the most addressable are practice operations which tend to separate top performing practices from the rest.

With this survey, we aim to glean insights that will enable practices to improve efficiencies and better serve their patients by making processes as smooth as possible.
Dr. Halee Fischer-Wright, MD, MMM, FAAP, CMPE
MGMA President and Chief Executive Officer
Are You Helping Move the Need for Reducing Patient Wait Times?
Medical offices' wait times are among the obvious indicators of efficiency in healthcare. If your healthcare practice has taken steps to make its practice operations more efficient in the past couple years, give yourself a small pat on the back. That's because patient wait times were reduced by five minutes from the previous year, according the survey.
It further translated into average wait time reductions of:
• 20 minutes between the waiting area and the exam room
• 17 minutes for hospital-owned practices
Is your practice contributing to this positive trend—or is it falling behind? This is an important question your practice needs to be able to answer.
How to Improve Your Physician Practice Operations and Join the Elite
Other than obvious indicators, you may now be wondering about other ways to improve your physician practice operations so you can either join or solidify your footing in the "best healthcare practices" classification.
As a provider of patient satisfaction solutions, we noticed some key survey data that closely relate to the products and services we offer. These might be crucial areas for you to improve your efficiencies!
• Ease of Scheduling Appointments: This is vital for hospital-owned practices which—according to the survey—don't see patients as quickly as physician-owned practices (by a margin of two days!).
• Engagement (Phone Calls): This is vital for multi-specialty practices that take an average of 49 seconds to answer incoming calls—as compared to surgical specialties that average 13.5 seconds!
• Satisfaction (Surveys): There's a massive divide between practices that do patient satisfaction surveys (74 percent) and don't (three percent)!
---
Nate McCormack is Sequence Health's Director of National Sales.
Sequence Health is a cloud-based technology and services company that improves profitability and patient outcomes for hospitals and practices through end-to-end patient engagement solutions backed by clinical and non-clinical teams. Its HIPAA-compliant, SaaS platform improves care team workflows, automates patient communication and tracks patient progress to optimize the patient journey. Since 2004, leading healthcare providers have trusted Sequence Health to help acquire, manage and engage patients through complex episodes of care.
1 MGMA Releases Industry Benchmarks for Optimizing Medical Practice Operations, Including Findings That Average Wait Times Decreased by Five Minutes In 2016