Plastic Surgery Marketing Strategies to Attract New Patients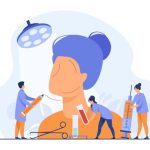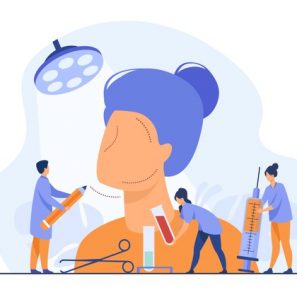 Plastic surgery is by and large an elective specialty. Therefore medical marketing strategies are more crucial than ever to reel in this select group of informed and value-conscious patients. Even the more affluent patients will still weigh affordability, convenience, and benefits against their discretionary spending.
The foundational concepts to keep in mind when designing plastic surgery marketing strategies are:
1 People don't buy procedures
2 People buy happiness
3 People buy from people they trust
These three factors can help differentiate marketing for plastic surgeons. Remember that your typical patient is not buying a Blepharoplasty, or rhinoplasty, or nose-shaping. They are buying a beneficial solution that will fulfill their aspiration – happiness.
Thirdly, patients want to know that they are clinically and emotionally secure in the hands of their qualified, experienced, and reputable plastic surgeon.
With these 3 factors in mind let's discuss some cosmetic surgery marketing strategies.
Connect With Previous Patients
This goes back to building trust. Prospective patients will look at the stellar work on the faces and bodies of your previous patients and ask for some of the same.
So apart from giving your patient an excellent experience to crow about on the rooftops, consistently feed them with information about your practice. Informative email newsletters, social media posts, and texts are just some of the applicable tools for this.
Offer referral perks for high-value patients and throw in seasonal and birthday greetings which make your patient feel appreciated. They're thus more likely to send new patients your way.
Complimentary 'Photoshop' Consultation
Now we're tackling the concept of happiness. Despite a high success rate for most procedures, potential patients can still be very leery of committing to a procedure. Clarifying expectations and showing the patient exactly what they will look like can tip the scales in your favor.
Apps such as Adobe Photoshop and Crisalix can help you alter your client's appearance on-screen or even simulate the surgery. Advertize this service add-on everywhere to attract new patients who were on the fence about plastic surgery.
Streamline Your Digital Advertising and Online Presence
Speaking of advertising, the most effective plastic surgery marketing tips would be useless without a cohesive online presence. 70% of patients today will visit a new doctor based on positive online reviews.
The areas to focus on for an attractive online identity for your practice are:
1 Build an effective and user-friendly plastic surgery website
2 Focus on local healthcare SEO to dominate search results in your area
3 Demonstrate your expertise with high-quality content (blogs, social media posts, or videos)
4 Invest in remarketing strategies for those who visit your website
5 Employ an online reputation management solution to handle reviews
6 Boost the reach of your content with paid search and Facebook advertising
Competition in plastic surgery is stiff and it is no longer enough to be good at what you do. You have to reach out to your prospective patient and meet them wherever they are emotionally and goal-wise.
You may need expert healthcare digital marketing companies to walk you through and help you design and implement plastic surgery marketing strategies. Contact us at Sequence Health today.