QR Codes and Mobile Websites, a Match Made in Heaven!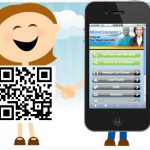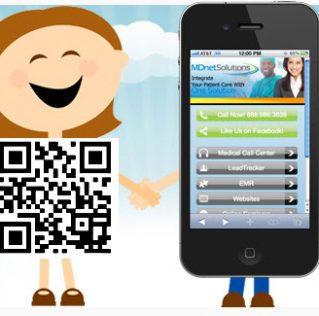 Happy 2012 to Everyone! We're starting the New Year off with the perfect idea of combining two of the latest technological advances and how you can make them work for your practice. Throughout the year we'll be sharing other great ideas on ways to make your practice grow, so stay tuned!
It seems like everyone has a website and certainly everyone has a cell phone, but not that many practices have a mobile website and we're wondering why that is. Have you ever tried to navigate your website on your cell phone? If your website is not optimized for a mobile device, you're probably looking at itsby-bitsy type and struggling to figure out how to make sense of it all.
Once your website is optimized for a mobile device, there's a way to drive people there that's quick and easy – the QR code!
Having a QR code that scans to your mobile website is a terrific idea on many fronts! Your visitors can sign up for a seminar, access the seminar location via a quick click to a map and even make an appointment, all in an easy-to-read mobile format. Or they can call you with a simple push of a button. Want to provide access to a procedure video they can watch from their mobile phone? No problem! Have an idea for shotgun marketing? QR codes are great for that flyer at your seminar, water bottle or t-shirt – put a QR code on it so people can quickly point and shoot.
So give it a try and scan our happy QR code above! We can build your mobile website for you and get your QR codes set up pronto! In fact, call 888.986.3638 and mention this email and get 20% off of our $249 one-time set up fee! From there, it's simply $59 a month to host your mobile website and QR code.
And for a limited time, if you scan our happy QR code above, you'll receive a 50% discount off of the set up fee! If you don't have a QR code scanner and you have an iPhone or Android, you can download a free scanner app to your mobile device by going to either iPhone app or Android app. Already viewing this from your mobile phone? Click here to go to our mobile website.
The simple QR code and your mobile website – a match made in Heaven!
Want to learn more about how MDnetSolutions can help your practice grow? Contact Carol O'Dell at [email protected] or 888.986.3638.