Rethinking Your EMR System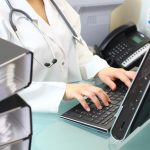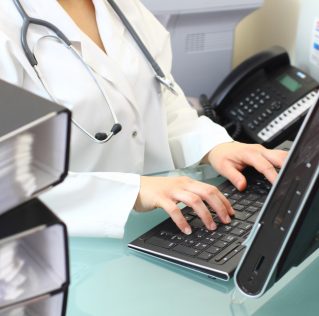 As a kid I remember spending hours planning imaginary road trips using the Rand McNally Atlas. I was an only child and had to entertain myself somehow. Living in North Carolina, I would plan trips to Laramie, Wyo., Pierre, S.D., excursions into Mexico and to exotic locales such as Moose Jaw, Saskatchewan.
I meticulously carved out the route from my home to my selected destination, much like we do today by typing in our starting and ending point in a GPS or some other navigational system. The old paper atlas of my youth has gone digital, much like our medical records.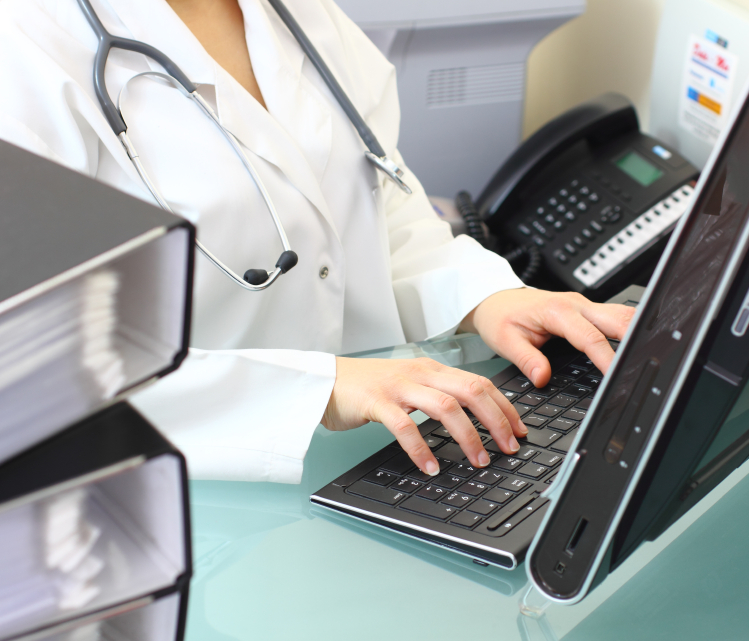 However, unlike simply pushing a couple of keys on the screen embedded in the dashboard of your car, the transition from paper to digital when it comes to electronic medical records (EMR) has been anything but smooth. The government-led transformation of healthcare information has become a taxing process for the healthcare industry.
According to the U.S. Department of Health and Human Services, office-based physicians using an EMR increased from 48 percent in 2009 to 78 percent last year. However, some medical practices are still using the old paper format.
One of the major solutions to increasing patient engagement is an EMR system. Doctors are aware of this and most are eager to go digital. The goal of an EMR system is to make the process of patient recordkeeping easier, more accurate, more comprehensive and more efficient. It helps enhance patient care and improve patient outcomes.
However, many doctors are not happy with their current system.
In an article appearing on www.politico.com, American Medical Association President Steven Stack called electronic health records systems as "infuriating and cumbersome."
Healthcare professionals agree with Stack's opinion.
"We're basically key-punch operators, transcriptionists having to input the data ourselves," said James Gilbaugh, a physician in Wichita. "It has essentially tripled the time to complete a medical record. How do you accomplish that when we are already working 12 to 14 hours a day?" Gilgaugh's contemporaries echo the Kansas doctor's sentiments about EMR systems. In this year's national survey by the MPI Group and Medical Economics, 70 percent of physicians described their EMR investment as not worth the effort, resources and cost.
The main complaint (67 percent) was the functionality of the system, followed by cost (48 percent) and poor customer service from the EMR vendor (33 percent).
Instead of making the doctor's office run more efficiently, the EMR system is becoming problematic. In terms of quality of care made possible by EMR use, 45 percent of physicians reported their EMR system made patient care worse. A staggering 69 percent said their current system posed an even greater threat to care coordination.
At MDnetSolutions, we are the experts in developing solutions to increase patient engagement, streamline patient management processes and improve outcomes management. Our EMR solution can bolster your ability to better manage your patients.
Many EMR programs require you to conform to their system, but our web-based system is easy to use and configures seamlessly with any existing records system. We are able to replicate the way your practice manages patient encounters.
From initial contact with your practice to post-operative procedures and continuing education, MDnetSolutions' EMR system accurately records patient information to help reduce errors and aid in your patients receiving optimum care.
Our EMR system eases patient intake, insurance verification, scheduling consultations, surgeries and follow-up visits.
Combine our EMR system with our other patient management solutions, like the LeadTracker ™, our boutique medical call center and our HIPAA-compliant NurseLine, staffed around the clock by registered nurses, and your practice will be running more efficiently and effectively in no time.
Our EMR solution helps eliminate the need for paper and puts an end to costly transaction fees. Your practice also saves on having to hire additional office staff. By partnering with MDnetSolutions, you spend more time taking care of your patients and less time being an administrator to your practice.
Don't delay, visit www.MDnetSolutions.com today or call 888.986.3638 and schedule a demo. Together we can transform healthcare.