The Skinny on the Fattest States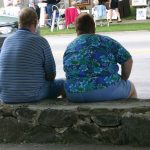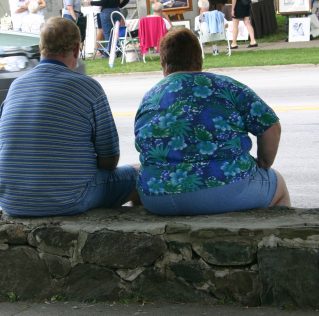 The United States has become the land of fatties. That is no secret. We live in excess and the majority live sedentary existence. The only exercise we get is walking from the parking lot into work, to the bathroom and an occasional trip to the office vending machine for sugary snacks and soft drinks.
According to an annual report from the Robert Woods Johnson Foundation and Trust for America's Health, obesity is becoming an epidemic in the last 30-plus years.
In 1980 no state had an adult obesity rate more than 15 percent. In its most recent study, the RWJF revealed every state has more than 20 percent of its population over weight. Colorado is the big winner with a 21.3 percent obesity rate, the lowest in the country.
The heaviest state, according to the report, was a tie between Mississippi and West Virginia at 35.1 percent. Rounding out the top five fattest states were: Arkansas (34.6 percent), Tennessee (33.7 percent) and Kentucky (33.2 percent).
"If we don't reverse these trends, the nation will stay on course toward disastrous health and cost outcomes," says Ginny Ehrlich, director of the Robert Wood Johnson Foundation's childhood obesity team.
The average American is 24 pounds heavier that his or her counterpart a half century ago. Non-obese adults are becoming the minority in America, and childhood obesity has more than tripled in the last 30 years.
Obese children are becoming obese adults. While diet and exercise may work for some, others struggle with morbid obesity and need the assistance of your bariatric practice to live longer, more fulfilling lives.
At MDnetSolutions we can help by marketing your practice with our digital marketing tools, create attention-grabbing website designs and create optimal patient care experience for every part of the treatment process.
America is killing itself, and your practice has the ability to save lives. Let us team together to save America by transforming the patient care continuum.
MDnet has the Solutions that work for the better of your patients and help your practice run more smoothly and efficiently. Our 24/7, boutique, bariatric call center lets your patients stay in contact with you around the clock.
Our friendly call center staff takes special care of your patients and can handle patient intake, online seminar registration, consultations and appointments just to name a few. We take care of the administrative work, while you have more time for the care and well-being of your bariatric patients.
Let us go to work for you today. Visit www.MDnetSolutions.com or call 888-986-3638 to schedule a demo.
If you are planning to attend Obesity Week, produced by The American Society for Metabolic and Bariatric Surgery (ASMBS) and The Obesity Society, on Nov. 2-7 at the Boston Convention and Exhibition Center, stop by our booth, #614 and learn more about us.
Are you one of those healthcare professionals, who according to the study, is obese? Nearly 35 percent of all healthcare professionals are obese. Only protective services workers – law enforcement, security guards—and people in political office have higher obesity rates.
Besides gaining solutions to your practice's problems, you may also come away with a cool gift guaranteed to get you back on the road to improved personal health. Check us out for further details and together let's transform the healthcare landscape one patient at a time.