Five Success Factors to Achieving Better Patient Acquisition, Management and Retention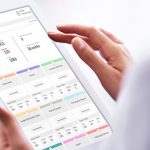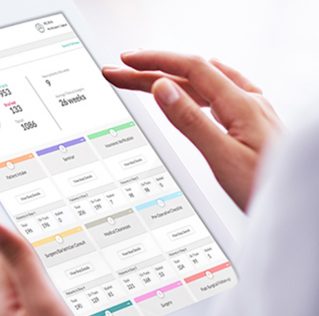 What you need to know and expect from your technology implementation
Sequence Health has a long track record of successful client implementations. It's a record we're proud of, because we understand that many healthcare organizations may have some level of anxiety over the complexities of the implementation process. Putting those anxieties to rest is the best way to ensure our clients are maximizing the competitive value of our HIPAA-compliant, patient engagement and tracking solutions as soon as possible.
Here's are five factors that contribute to a successful Sequence Health implementation:
#1: A hands-on, dedicated team—throughout the entire process
Yes, it's true that there will be many people involved with your implementation during different phases of the project, and both your internal team and our implementation team will have critical deadlines. But providing a dedicated resource to oversee the project from start-to-conclusion is key, and helps our team to communicate a clear understanding of the deployment timeframe and ensure a smooth and successful implementation.
#2: Dedicated preparation to streamline the implementation
One of the most critical steps to a successful implementation is coming onsite to perform a needs assessment. Our team will meet with everyone who will be involved on your team, document your workflow, and learn more about your goals and definition of success for the project.
Once we define the scope of the project, we'll configure the Sequence Health environment and train your team on how to move a patient through your Sequence environment. Plan on an extensive 1-2 day training period for your team, depending on the size of the practice.
#3: Full go-live support
You can expect us to be onsite on your launch date to provide all the support you need. This support will continue for the next 30 days and our clients know they have direct access to us—on demand—when they need it.
#4: A Collaborative approach to build adoption and trust
Every successful IT project is contingent on cooperation and collaboration between both client and vendor teams, and at Sequence Health we believe that communication throughout the entire process is essential—this means communication from the time of the initial sale, through go-live and even post-go-live.
We also believe that user adoption hinges on a high level of comfort on the part of the user. If users don't know how to use a technology product—they won't. It's really that simple. At Sequence Health , we make sure users are comfortable with our platform through full transparency into the product and every step of its implementation, and weekly cadence calls with the providers that use our technology.
#5: Assurance that the feedback loop stays put
User feedback to us is a continuous relationship, and our clients know they can provide feedback at any time, with Sequence Health remaining open to the consideration of new changes and ideas. Have any idea for a new feature or improvement? Share it with us, as honest feedback helps you to ultimately get more patients into your organization.
---
Katrinka Unold is Sequence Health's Director of Client Services & Implementation.
Ready to learn more about our 5 steps to implementing better patient visibility, engagement, retention and loyalty? Contact us today!