The Biggest Challenges in Marketing in the Healthcare Industry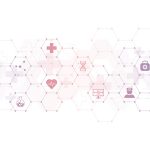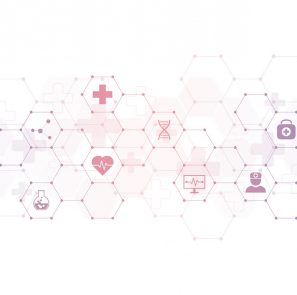 Marketing in the healthcare industry is unlike any other industry in the world. The healthcare industry is high-stakes, heavily regulated, and woefully misunderstood by patients.
Between staying within the law, and effectively building a connection between your business and your patients, healthcare marketing presents unique challenges not seen in other businesses. So what are they, and how should we deal with them?
Marketing Challenges In Healthcare
Dealing with HIPAA Compliance
You knew this was coming. HIPAA compliance is a monkey on the back of every healthcare practice looking to use new marketing methods or technology. As a result, it's the most important challenge in healthcare marketing.
Certain forms of marketing are illegal, such as remarketing to prospects based on known health conditions, and that's just the tip of the iceberg. So what do we do?
Solution: Be Diligent In Following It!
Make sure to keep claims and language within the bounds of the law. There are claims that you can and cannot make.
Most importantly, make sure your staff (and especially your marketing team) understands the HIPAA Privacy Rule. It defines what is and isn't marketing, and what falls under the bounds of the rules.
Your Budget
Hospitals and practices require great amounts of resources. Since they also provide an essential service, patient acquisition is often thought of as an "if we build it, they will come" situation. These two factors result in small marketing budgets.
Solution: Convince Leadership Of The Value
Sell your leadership or partners on increasing marketing budget by showing how marketing can provide a measurable ROI. Marketing is not a cost center but a driver of revenue, and it's important that leadership understands that this applies to healthcare businesses as well.
By communicating that you're able to work with HIPAA regulations to stay above board, you'll also convince them that investing in healthcare marketing is a sound strategy.
It's best to work with a marketing partner that understands HIPAA and the intricacies of healthcare marketing. We at Sequence Health provide healthcare marketing systems to businesses of all sizes.
Public Perception of Healthcare
Not only do most people not understand the healthcare industry, but many people actively dislike it. Healthcare is expensive in the USA and has become highly politicized. So what can you do to put your business in the best light considering the perception
Solution: Become An Authority
Create excellent content and use content marketing strategies to promote your practice and its offerings. People like to make the choice themselves, and instead of presenting them with offers straight away, give them the information they need to make a decision themselves. This also improves your business's reputation as an authority on your healthcare specialty.
Transparency In Operations
People who are in need of healthcare services are not able to see what happens behind the curtain. As a result, they rely on reviews and information online to find out important information.
Solution: Keep People In The Loop.
Make what you do more transparent. Make it easy to see what your operating hours are, the services you provide, and how the process goes.
Also, improve the overall patient intake experience, from before the appointment is set up all the way to the moment they start the appointment. Making it easy for them to book online or by phone will definitely improve your healthcare marketing efforts, as they'll be more likely to report a positive experience.
Making the Connection
How do you market to your customers, even considering all the HIPAA regulations? Making a connection with your customers is still very difficult, even with all the technology out there. What do you do?
Solution: Make It Easy For Them.
Be where your patients are. HIPAA regulations concerning marketing mainly deal with marketing messaging and segmentation, rather than placements.
Make it easy for your patients to find you on social media, on search engines, and in local publications by being active on them. Then, collect relevant data to figure out which of these is best serving your marketing goals.
Building Trust
Trust is at an all time low, and it seems to keep getting lower. Misinformation is abundant, and many people are starting to get more savvy to the techniques that marketers are using to mislead customers to get them to buy. Thanks to the poor reputation of the healthcare industry as a whole, this is a difficult (but not insurmountable) challenge to overcome.
Solution: Engage with transparency.
Be as transparent as possible, and showcase honest reviews. Make it easy for patients to access information about pricing, wait times, and services offered.
Also, being engaged within the community on social media and in real life is important for building trust. Your patients are just as human as your staff are, and making that human connection is the key to building and maintaining trust.