The Ultimate Guide to Patient Experience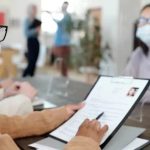 The patient experience isn't just about satisfaction; it encompasses all interactions patients have with healthcare as a whole. Unfortunately, patient experience statistics consistently show that that people find these interactions to be lacking.
It is essential that all medical practices have a firm grasp on how to improve patient experience and what experiences matter to patients.
Key Steps to Improving the Patient Experience
If you aren't sure where to get started, that is understandable. The topic is a complex one, and since people change, it will evolve with time. However, there are a few key steps you can take right now to help enhance the patient experience.
Maximize Your Online Presence
And by this, we don't just mean have a website and social media. We mean you should ensure that your online presence offers maximize value. You want to create content that helps and empowers patients. Think about detailed explanations of service, patient guides, and online forms.
Digitize Your Scheduling
Many patients aren't interested in talking to medical providers on the phone. They prefer texting, filling out forms, and pretty much any method that allows them to multitask while taking care of business. If your practice doesn't yet have an online scheduling platform that allows patients to book, cancel, and set reminders, now is the time to make the switch.
Train Staff in Customer Service
We tend to think of customer service as a retail concept, but in truth, it is part of the patient experience. Your staff needs to be trained in how to make the patients feel comfortable, valued, and like they are empowered participants in their treatment.
Improve the Waiting Room
There are few places patients dislike being in more than the typical doctor's office or hospital waiting room. Focus on improving it. Add better furniture, softer lighting, better entertainment options, and outlets for charging.
Reduce Wait Times
Ultimately, no waiting room will ever be so wonderful that patients are happy to spend all day in there. This means you need to do what you can to reduce wait times. A patient engagement company can help you digitize your paperwork processes to help move patients in and out faster.
Follow Up With Patients
The best way to know where you need to improve your patient experience is by asking your patients what they enjoyed and what they feel is lacking. You can usually do this through your patient tracking system if you have one.
To discover more solutions for enhanced patient experience, contact Sequence Health.