Tips To Engage Inactive Patients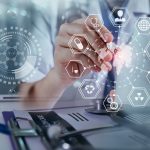 Patient reactivation is one of the most important topics when it comes to healthcare services. After all, if a patient falls out of engagement and is no longer active, they may miss out on important care.
This could cause them to have worsening health conditions and even lead to fatal consequences. That's why in this blog post, we're going to talk about how to engage inactive patients to get them back where they need to be.
Additional Reading: Empowering Patients To Be Active In Their Experience
The Benefits Of Engaging Inactive Patients
Some of the benefits of engaging in active patients are:
Improving The Health Outcomes
It's so important for your medical practice to improve the health outcomes of your patients and prevent additional readmissions. Lowering the chance of hospitalization is another side effect of this.
Overall Satisfaction
The better satisfaction that your patients have, then the more that your medical practice can grow. Therefore, by providing excellent experiences and engaging the patients, they'll feel like they're more respected. This will lead to better responses and scores on evaluations as well.
Limiting Mistakes
You can't afford to make mistakes with your patients. Otherwise, you could neglect to provide them with the best levels of care possible and your reputation will suffer.
Therefore, the more engaged the patients are, the more you can learn about their specific situations and how to help them with the best approach possible.
Reduce Patient Dormancy
A patient who hasn't been active or engaged in several years could be considered a dormant patient. This is the next step before they become a lost patient.
You need to aim for a retention rate around 50% in order to break even on acquiring the customers. Otherwise, you risk spending additional revenues just to bring in patients to sustain your medical practices.
Engaging Inactive Patients
Engaging inactive patients is no small feat. You need to use a variety of methods available to you. The omnichannel approach is one way to achieve this.
Using text messages, SMS, social media, email, and more, you can reach your patients wherever they are. So while there is no one-size-fits-all answer, consulting with professionals in this field can help you put together the right strategy.
Improve Your Patient Engagement Today
Reach out to Sequence Health. We can help you in a variety of ways in your medical practice, from medical insurance verification to appointment scheduling to patient reactivation.
Our experts are proud to assist you in any way possible. You deserve a team that understands your industry and how to help your patients at the highest level.