Today's Coffee Break: Tom the Thankful Turkey Returns!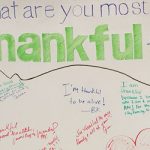 Today's Coffee Break post is written by Brice Kennedy — our own in-house graphic designer, illustration artist and web designer who just so happens to the be creator of Tom the Thankful Turkey. Swing by the creative quad to say hello and get a sneak peek at his next big project!
Thanksgiving is almost here!
This year we're keeping our MDnet tradition going and bringing back Tom the Thankful Turkey. Born from a creative collaboration between Creative Director Kris Altiere, Key Account Supervisor Latonya Reid, and myself, Tom was first illustrated last year in our Call Center area as a place for our MDnet family to write and express what we're most thankful for. In the year since, the company has grown in many ways — with new faces, new and improved products, and new clients. We have plenty to be thankful for.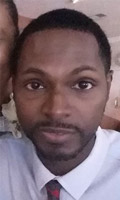 To celebrate our growth in 2015, Tom the Thankful Turkey returns! We've all had new experiences in our professional and personal lives and this is a perfect time to reflect on all that has happened in the passing months. Personally, it's when I'm drawing "Tom" that I spare some time for the gratitude and happiness that occasionally goes missing during such a busy time of year.
It's awesome time to be alive and apart of the MDnet team who have such great things to offer the world. Already I've seen how much our products have helped and saved those in need and it's something I am truly thankful for.
I like what Rich Rosenzweig started and I'm excited about the direction in which Alan Creighton is taking MDnet. I feel blessed to have the love and support from my family and inspired to have opportunities to create with like-minded people.
What you are most thankful for? Reflect on it and drop a line — Tom is waiting for you.