Top Criteria For Choosing A Healthcare CRM Platform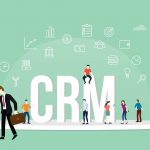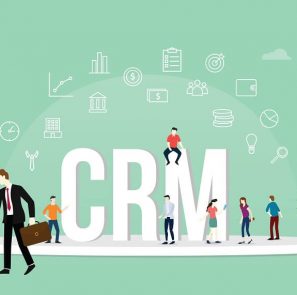 Choosing a CRM is a big decision. You have to spend the money on the CRM itself. Then you have to construct it to fit your needs. After that, you need to migrate your systems to the CRM and integrate it with your current software suites. It's a giant pain and a long process that costs thousands of dollars and months of time. For this reason, you want to choose the right CRM for your healthcare organization.
But what criteria should healthcare organizations be considering when choosing a CRM? Let's go over them now.
Top Criteria For Healthcare CRM Platforms
HIPAA Compliance
All CRMs marketing themselves as being for healthcare organizations MUST include procedures for keeping your organization compliant with HIPAA regulations. Make sure to grill the sales rep with questions about how the CRM keeps EMR safe, and how the CRM keeps an audit trail.
Learning Curve
Migration is a big enough pain as it is, but then you have to make sure that your staff is adequately trained to use the software. If the software is too hard to navigate or use, then it becomes a liability rather than an asset.
This is a difficult one to estimate, but by doing a demo of the CRM software you'll be able to figure out how difficult or easy it will be to train your staff to use it.
Ease of Integration
Many CRMs include a great deal of features out of the box. However, not all of them integrate well with every system. If your CRM doesn't integrate well with your billing software, for instance, then it will be hard to provide a single source of truth for decision makers!
When speaking to a sales rep for a CRM software, make sure you let them know which software you use and for what purpose. Then, ask them how it will be integrated. It's important to know how it integrates, because if it's not a seamless integration, then it may cause additional problems down the line.
Feature List
CRMs generally brag about their features, and healthcare CRMs are no exception. However, some features are more important than others. Many CRMs are little more than glorified autoresponder software, whereas others can do nearly anything.
Ask the sales rep about each of the features and how it helps healthcare organizations manage their data and workflows.
Automation Ability
This is separate from the other features, because automation is such an incredibly helpful feature that it needs to be mentioned. Can your CRM save your staff time on menial tasks, and can it automate things that used to be done manually? For example, if your CRM can be accessed by multiple departments without having to start and keep track of an email chain, this is a huge time save.
There are other things that CRMs can automate, such as patient outreach, segmentation, appointment reminders, scheduling, and so much more.
Price
We didn't include price first, because we don't believe price should be the main criteria. But it is important, and that fact cannot be ignored.
Consider your other criteria, then look and see what you'll have to pay to get all the features you want. Don't just go with the lowest bid: choose the CRM that fits your budget while giving you the most relevant features.