Video Marketing is Changing The Future Of Healthcare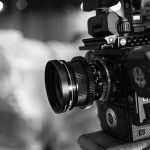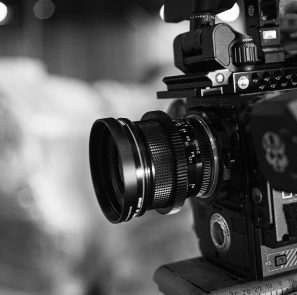 Video marketing is one of the hottest trends in marketing right now.
Most healthcare marketers are using healthcare video to connect with existing and potential clients, engage with them, and convert them into regular clients. It is useful because medical video production has become more affordable and medical videos online resonate with potential patients.
Three Reasons Healthcare Video Production Succeeds in Marketing
Most people are visual learners. Ninety percent of the information that our brain processes is visual.
Videos humanize organizations. Video can convey emotions that are not possible with text content. They make a connection with people. Personal connections will likely lead to action, and action will lead to conversions.
Video content differentiates one healthcare organization from another. It is difficult for a healthcare company or practice to stand out on the Internet with written content alone. The combination of real-time visuals and informative content draws people and search engines to your website and presents the unique services your healthcare concern offers.
How Can Video Marketing Be Used to Educate and Attract Patients?
Testimonials
There is no better spokesperson for your practice than a satisfied patient. Video testimonials are mostly interviews with patients that highlight their personal experience with a medical condition treated by your healthcare practice. A well-made video puts a personal, empathetic face on a patient's healthcare success story and empowers satisfied patients to share their stories in their own words. Testimonials create a much more powerful message for both marketing and conversion purposes.
Website Welcome Videos
Welcome videos introduce people to a hospital, clinic, office, or healthcare system and inform them about the services that are provided. It is much more cost-effective than a salaried employee repetitively providing an overview of your business.
Physician Profile Videos
Trust is the bedrock of any medical practice. People want to know that they can trust their physician with their healthcare. Creating video physician profiles on your practice's website introduces people to your physicians in a non-threatening way. It makes it easier to for a patient to get comfortable with your practice and schedule an appointment.
Procedure and Condition Information Videos
Educational videos
are an excellent way of providing an overview of a specific process or health condition to a patient. These videos are usually simple, informative, and easy to follow. They are an essential method of establishing your healthcare practice as a trusted source of healthcare information.
Marketing Your Healthcare Videos
Well made videos have been known to go viral on social media sites. They are a powerful marketing tool to introduce your healthcare practice to a large number of potential patients.
Online video content is becoming a critical means for people to obtain healthcare information, evaluate a medical provider, and make informed decisions about their health needs.
Video Marketing is an essential tool for healthcare because it differentiates providers, builds meaningful relationships with end- user audiences, and results in conversions. Engage and connect with your viewers, and they will not only increase your reach by sharing your video with others, but also spend more quality time on your website.