Ways to Improve Healthcare Workflow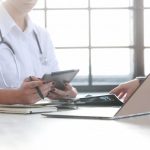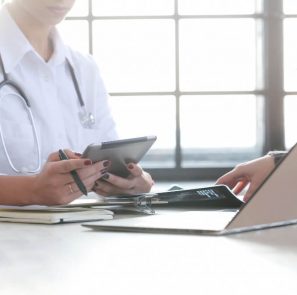 If you own busy practice, you likely struggle with workflow variations, transitions, and more. No matter how organized you and your office team are, you cannot overcome everything on your own. Barriers to efficiency include everything from driving patient engagement to keeping up with changes in technology.
However, that isn't to say that you cannot better engage in healthcare workflow management. In fact, there is a lot you can do to make your office run smoother.
Switch to Electronic Health Records
If you are still keeping paper files, now is the time to stop. From writing things out by hand to properly filing away forms, relying on paper will always slow down your workflow.
Customer relationship management (CRM) in the healthcare industry relies on electronic records of all kinds that both you and the patient can access, and this means going digital.
Give Patients Control
The modern patient doesn't just come to the doctor and hand over the reins. They want to take control. A great way for them to do that is through the use of an online patient portal.
Not only can this give them access to the records mentioned above, but they can also upload their own documents, share communications from other doctors, schedule their appointments, and set their appointment reminders. This is one of the best ways to improve healthcare workflow since otherwise, all of this would fall on your staff.
Answer Questions Online
Much of your appointment times are spent answering patient questions. While this is an important part of developing relationships with patients, many of these questions can be answered just as well online.
There are plenty of ways to do this, from FAQ sections on your website to chatbots that pop up to engage visitors. Whatever options you choose, they all stand to improve healthcare workflow.
Offer Express Telemedicine
Perhaps one of the most impactful changes you could make is adding express telemedicine as a service. For patients with minor concerns that can be handled virtually, you allow them to set up an appointment with a nurse practitioner or other suitable healthcare professional and meet with them online. This keeps your actual office more open and better able to focus on more urgent needs.
Medical online marketing and other digital solutions can greatly improve the way your practice does business. If your goal is to improve your workflow, we are here to help.