What Is Medical Digital Marketing?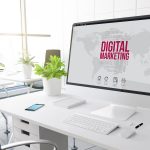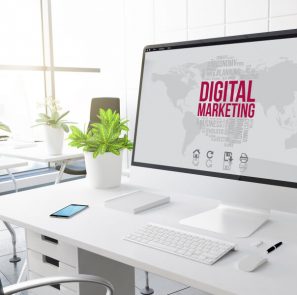 Our world has gone digital. Unfortunately, many medical practices are lagging behind. Even doctors on the cutting edge of their fields find themselves struggling to understand the scale and scope needed for their digital presence.
Medical digital marketing is perhaps the most complex aspect of all. And it is indispensable. The right approach ensures that you reach patients searching for medical information online and that your message is tailored so that they are receptive to it.
But what is this nebulous "medical digital marketing," and what does it mean for you? Let's take a look.
Online Medical Marketing: The Basics
Think about traditional marketing methods: signs outside your place of business, brochures, and radio spots. Online medical marketing takes the spirit behind these approaches—creating a brand and getting your message out—and moves them to the digital sphere.
Your sign transforms into your Google My Business page. Your brochures into your website. Your radio spots into social media advertisements.
Medical web marketing is fairly similar to marketing for any other type of business, though there are key differences, as you'd expect from any industry. The ultimate goal is to meet patients where they are and reel them in.
Why Is Medical Internet Marketing So Important?
It used to be that when people needed a doctor or were interested in a specific procedure, they'd as around for recommendations, or even just go into the phonebook and start calling practices. Now, they hop online to find practices nearby and reviews.
The healthcare industry is extremely competitive, and if you really work on your online presence, you will be able to claim a larger share of the market. Plus, all the efforts you make will work to improve your reputation and establish yourself and your practice as an authority.
Essential Elements of Digital Medical Marketing
We suggest that all medical practice incorporate the following elements into their digital marketing:
• A visually attractive website that is easy to navigate and answers essential questions
• Video content that is short, well composed, and engaging
• Social media pages on at least three platforms
• Mobile marketing
• An email list with frequent, relevant content
If this sounds like a lot to take on in house, don't worry; .Sequence Health has you covered. We keep up with the healthcare digital marketing trends and predictions, ensuring your content is always up to date and relevant to your audience.