What is ADA & HIPPA Compliance?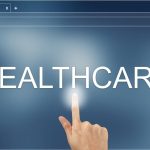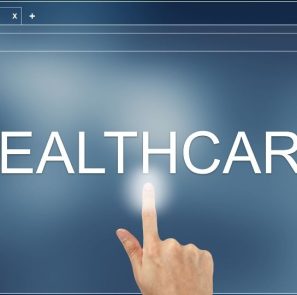 As a healthcare provider, you know the importance of staying on top of regulations and standards. If your medical website does not comply with ADA and HIPAA requirements, you are at risk for fines from the Department of Health and Human Services. In this article, we will discuss what these regulations mean for your website as well as some simple steps to make sure that your site is compliant!
What Is ADA Compliance for Websites?
The ADA was enacted in 1990 to protect individuals with disabilities from discrimination. One of its mandates is that websites are accessible to people who have visual, hearing, or physical impairments. It's important to note that the law doesn't just apply to public accommodations; it also applies to employment and telecommunications services offered by private entities.
What Does This Mean for Your Healthcare Website?
There are specific guidelines that your website must follow in order to be ADA compliant. Some of the requirements include:
Captions on Videos or Sound Files: If there is any audio content, it should have a transcript for people who can't hear it. Videos must also have captions turned on by default.
Alternatives to Flash: If your website uses flash, it must have an alternative that is accessible.
Navigation: The main page of your site should be navigable by keyboard only (tabbing through links) and screen reader software. It also needs to follow standard web conventions for how visitors can go back or forward in the browser.
Content: All of the content on your site must be accessible by screen readers or other assistive technologies. This includes links, images, and forms so that people with disabilities can access them using adaptive equipment. It also means alt text needs to accompany every image you use (the alt attribute provides a brief description of what is in an image so that screen readers can read it out to their users).
What Is HIPAA Compliance for Websites?
HIPAA compliance in healthcare websites is not just about putting a lock icon on your website where you can find important information. The Health Insurance Portability and Accountability Act of 1996 protects the privacy of patients' medical information.
It applies to healthcare providers, health plans, clearinghouses (companies that process claims), data/information which are part of a standard transaction for banking or insurance purposes, as well as their business associates who have access to this sensitive information.
What Does This Mean for Your Healthcare Website?
HIPAA compliant website design is complex, and the law applies to many different aspects of your business. Some requirements you need to be aware of include:
Disclosures on Forms: One HIPAA website requirement is that any form that asks users for sensitive information must have a link at the top or bottom with detailed information about how data will be used.
Privacy policy: Your privacy policy needs to be prominently displayed on your website so that users can easily find it and read the information about how their data will be used.
Accessibility: Some of these requirements are covered under ADA compliance, but HIPAA also includes requirements for making your website accessible to people with disabilities.
Business Associates: This part of HIPAA applies if you outsource any work that involves PHI (protected health information). A business associate agreement needs to be in place and it outlines what they can and cannot do with the data they access from your site.
Security: This part of HIPAA requires you to have reasonable security measures in place. This also includes having a privacy officer who is responsible for making sure that the policies are followed.
What Should You Do Now?
If your healthcare website isn't ADA and HIPAA compliant, it's important to take steps now so that you can avoid penalties and damage to your reputation. If you aren't sure how to get started, Sequence Health is here to help. Contact us today so we can audit your website and discuss what needs to be done for it to become compliant with HIPAA and ADA, as well as design your complete medical digital marketing plan.
Want to learn more about why compliance is important in healthcare websites? Read: Keys to a HIPAA Compliant Website.